STEM
At Worthing High School our aim is to prepare our students not just for the next step in their lives, but for the careers and opportunities for the rest of them. It is often said that many of the careers our young people will go on to do, don't yet exist; particularly in the fields of Science, Technology, Engineering and Mathematics (known collectively as STEM).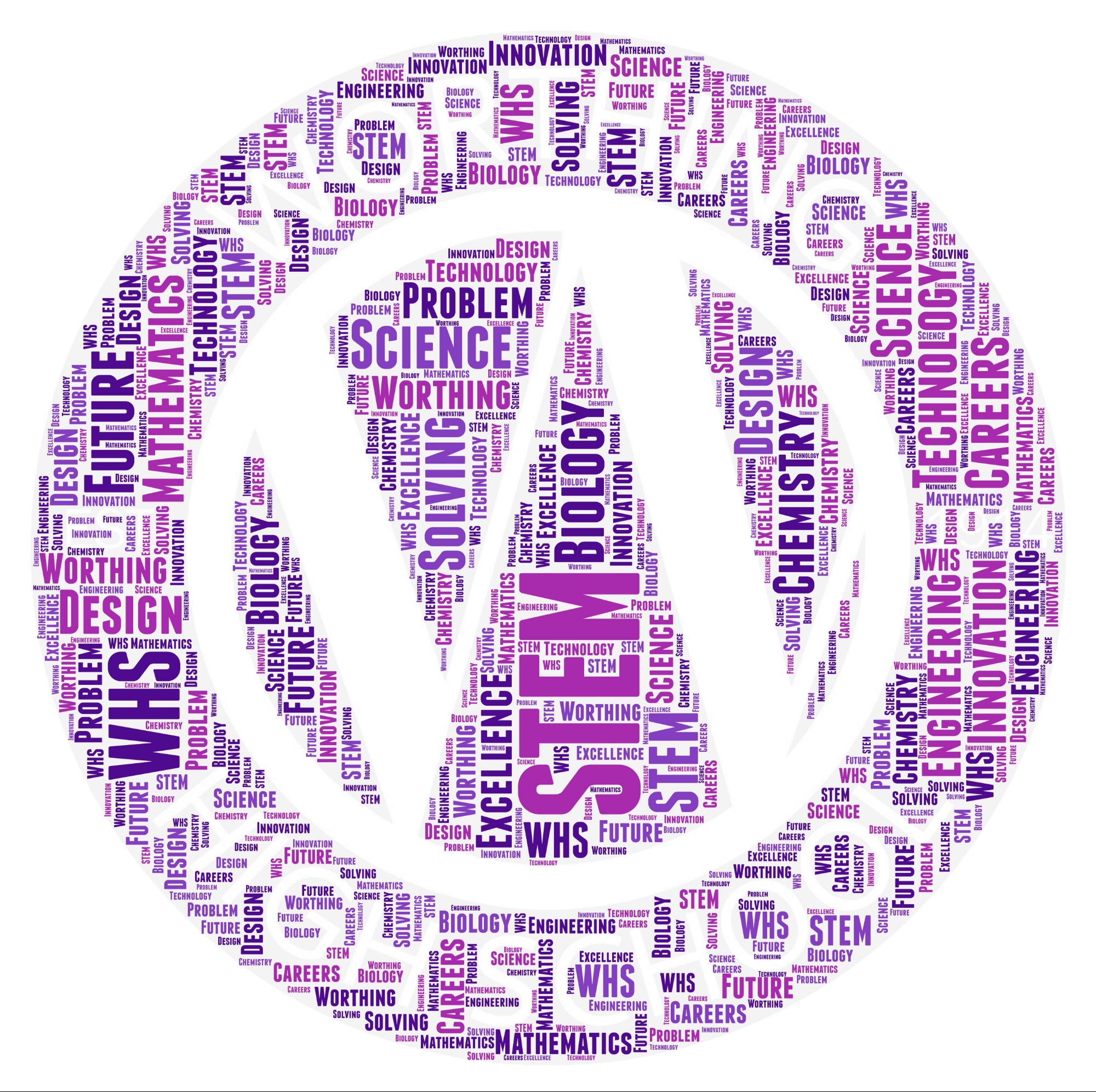 The vast range and ever-changing nature of STEM careers means that it is impossible to fully prepare a student for one job in particular. But what we can do, and what we believe is our responsibility to do, is inspire them.
During the course of their five years with us, students can expect opportunities to attend STEM events and workshops, ranging from seminars delivered by industry professionals to hands-on experiences in university laboratories. We run educational visits, such as a 4 day residential trip to the European Space Centre in Belgium where students undertake astronaut training, and the annual Science Live lectures in London. A number of STEM clubs run after school, some working towards competition entries and even national awards. We even have our very own green-powered car that our technology students help to engineer and then race at weekend events. All our students take part in Science and Maths national challenges.
We share the global vision that more women should be engaging with STEM subjects and go on to excel in careers which have, in the past, been dominated by men. This has been a central theme in a number of the events we have attended over the last year, helping to inspire our girls and bury this awful stereotype.
We have strong links with local STEM businesses and nearby universities/medical schools who help us increase our students' awareness of the next steps, should they wish to pursue them.
We also have our very own STEM week at Worthing High School, filled with activities and competitions for all students. The current Worthing High record for the Pi recital competition stands (ironically) at an incredible 314 digits!
The WHS STEM programme boasts a huge plethora of opportunities for your child – keep an eye out for them.