National Careers Week 2023
National Careers Week 2023

Worthing High School has been taking part in National Careers Week!
National Careers Week (NCW) runs from the 6th to the 11th of March 2023. NCW is a celebration of careers guidance in education across the UK. The aim is to provide a focus for careers guidance at an important stage in the academic calendar to help support young people leaving education and for all our students in preparation for when they do.
Each Year Group has had local guest speakers talking to them in assemblies about potential career pathways within their industry.
Year 11 were given a presentation by University Hospitals Sussex NHS Foundation Trust and the wide range of career opportunities within the NHS both locally & nationally.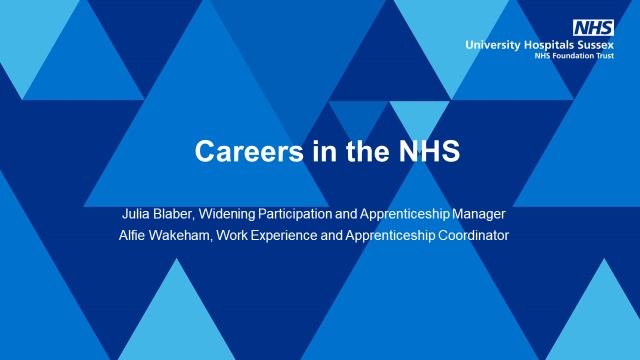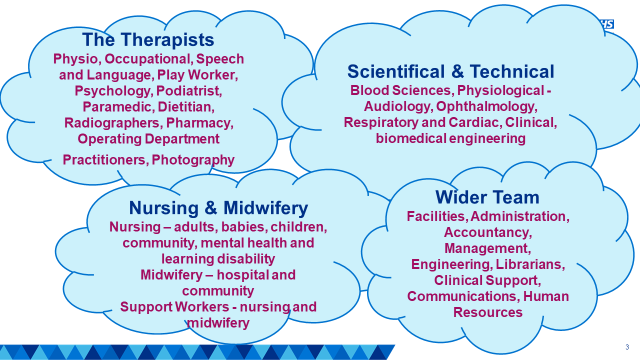 Year 10 had an insight into all the Land, Environmental, and Equine and Animal courses on offer at Plumpton College in readiness for their Post 16 options next year and the large number of career opportunities in this sector.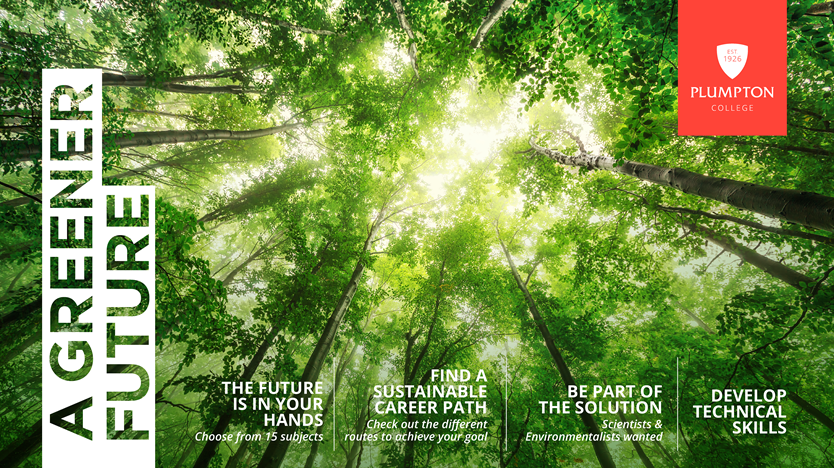 Year 9 were given a talk by Will Gordon an Apprentice from Consortium Marketing, a local Worthing based company, and he was able to advise students on the benefits of an Apprenticeship pathway and was particularly relevant as Will has not long ago left education to take up his role.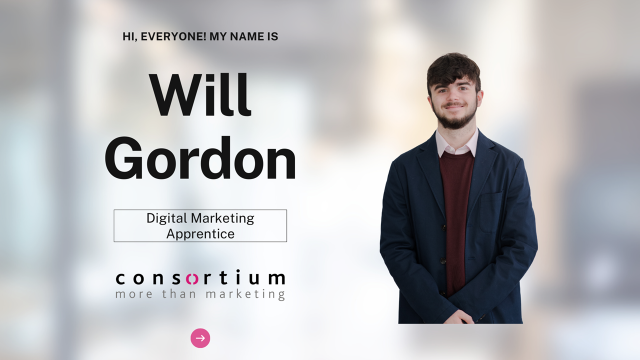 Year 8 had an inspiring talk from Captain Martin Gregg who is a very experienced Pilot with British Airways and was able to advise students on all aspects of becoming a Pilot as well as the advantages and hard work involved in taking this career pathway as well as all the other roles available within the Airline Industry.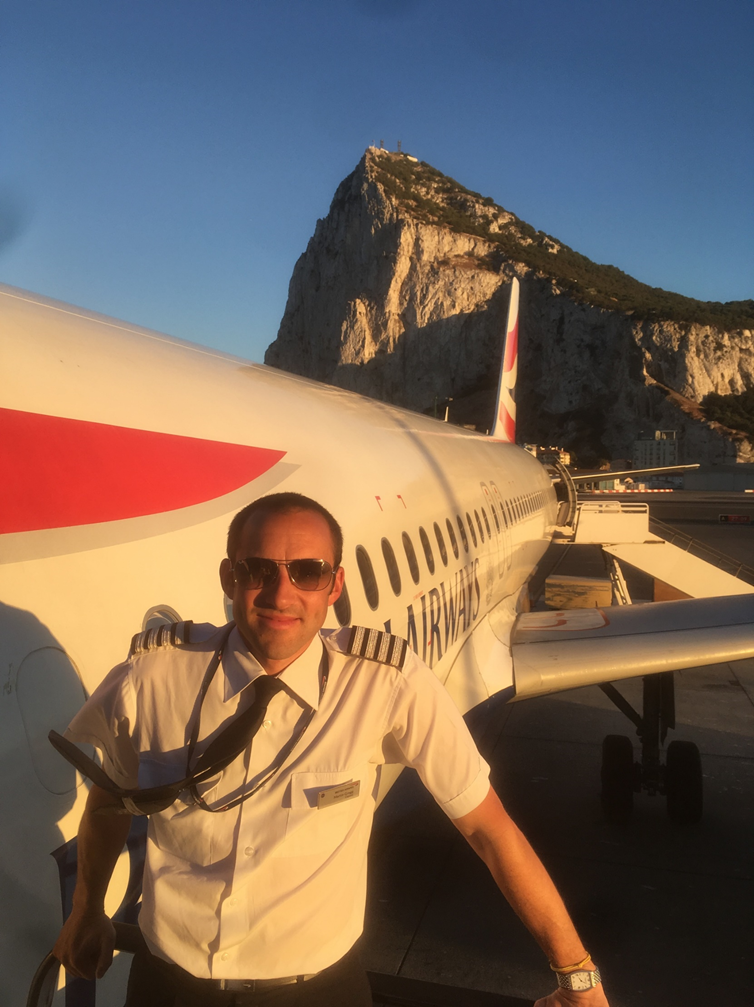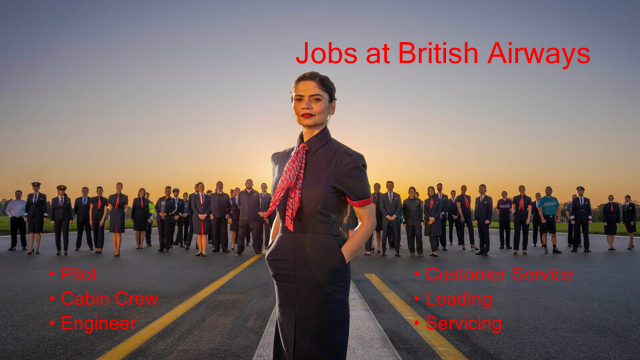 Year 7 were provided with an insight into working within many of the different career paths associated with animals, and we were fortunate to have Brinsbury College kindly support us with this and the students were treated to some fabulous photos of the many animals that they have on site at Brinsbury.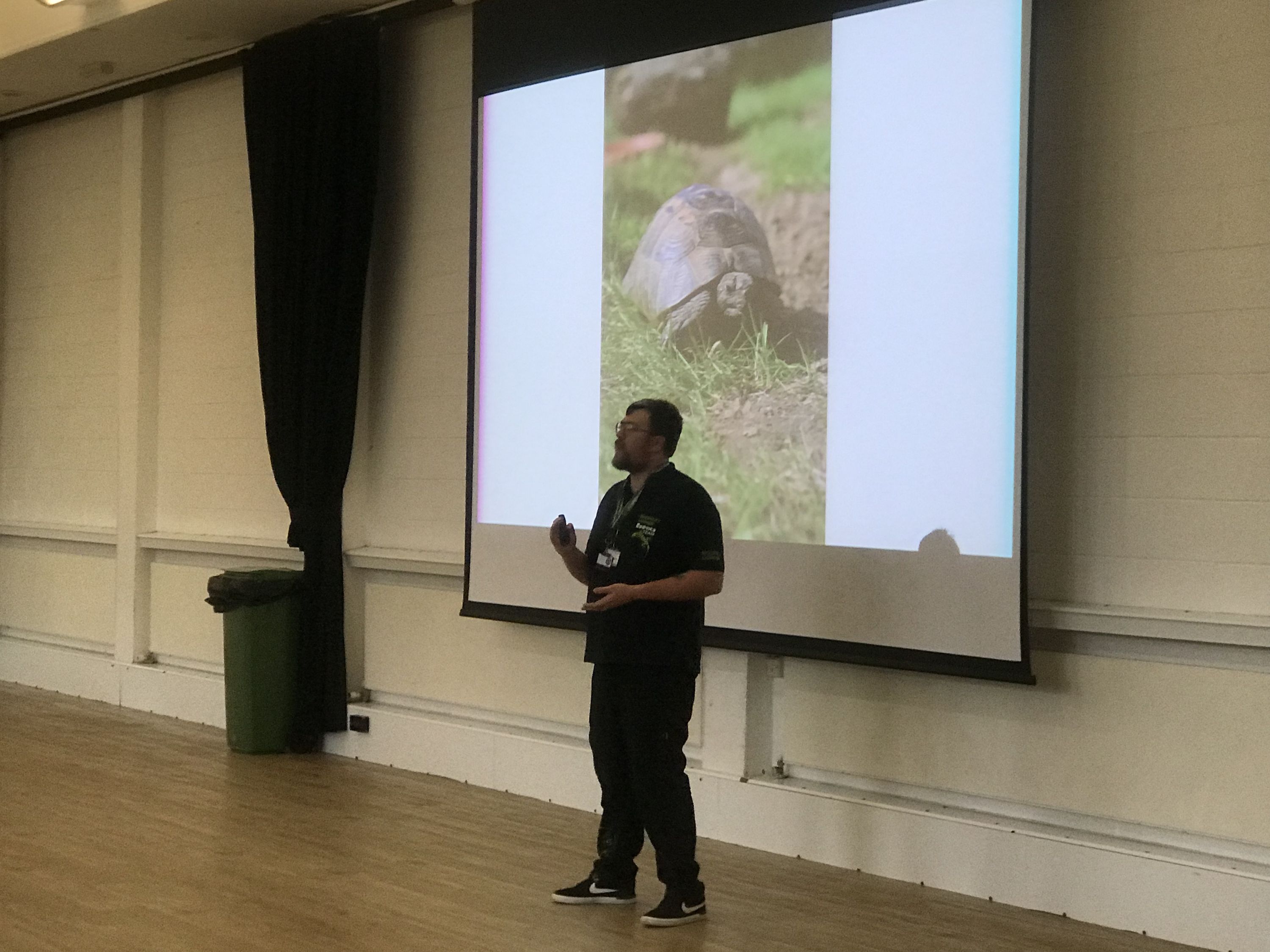 All the presentations are saved below for students, parents & carers to view.
A massive thank you to all the individuals & organisations who kindly gave up their time to support the school and our students. We really appreciate it.
Staff have also completed and put up posters throughout the school of their own career path, together with their top tips to students when deciding upon their future career. Lots of really useful advice and interesting first jobs, so thanks to everyone for completing them.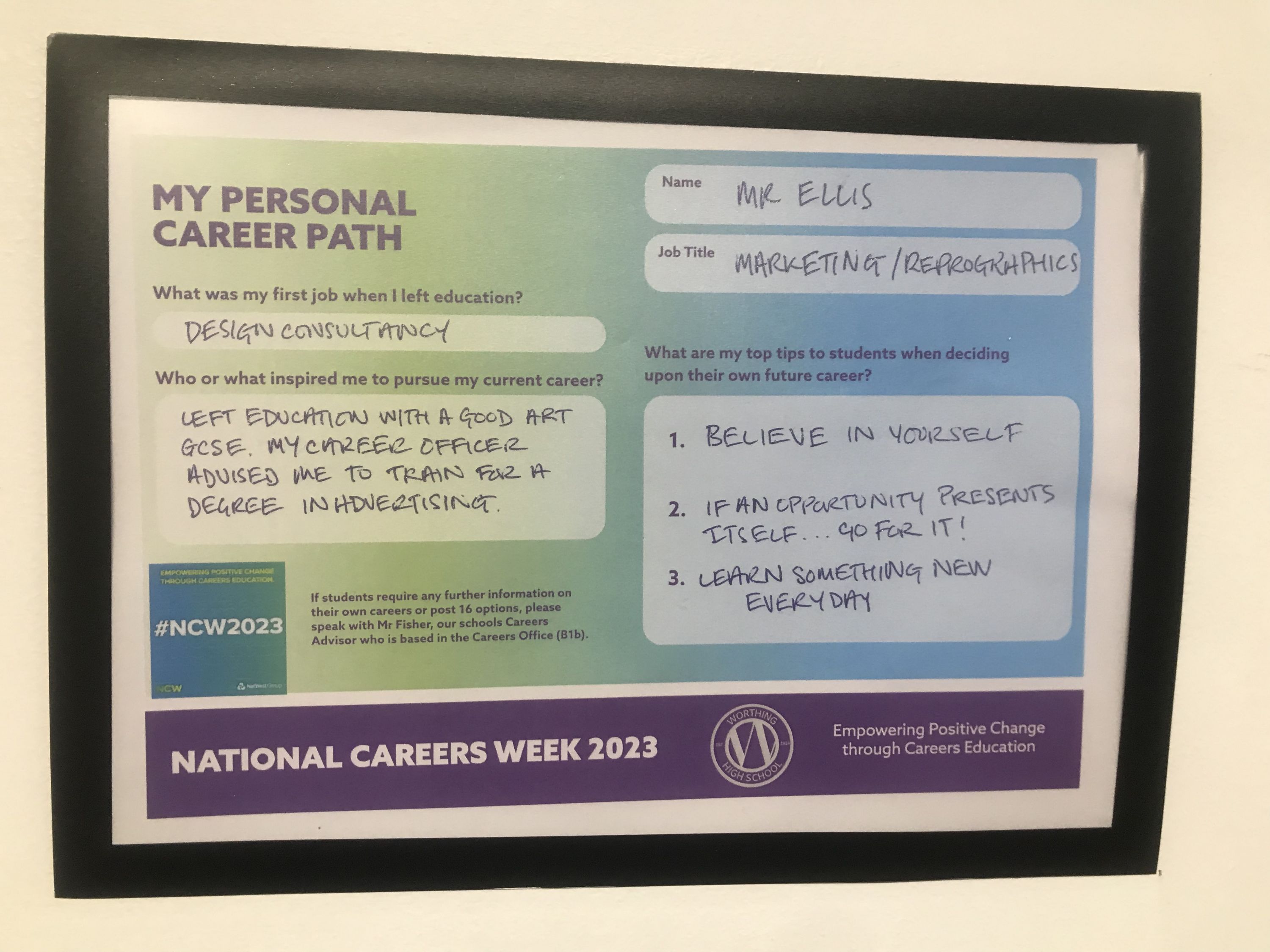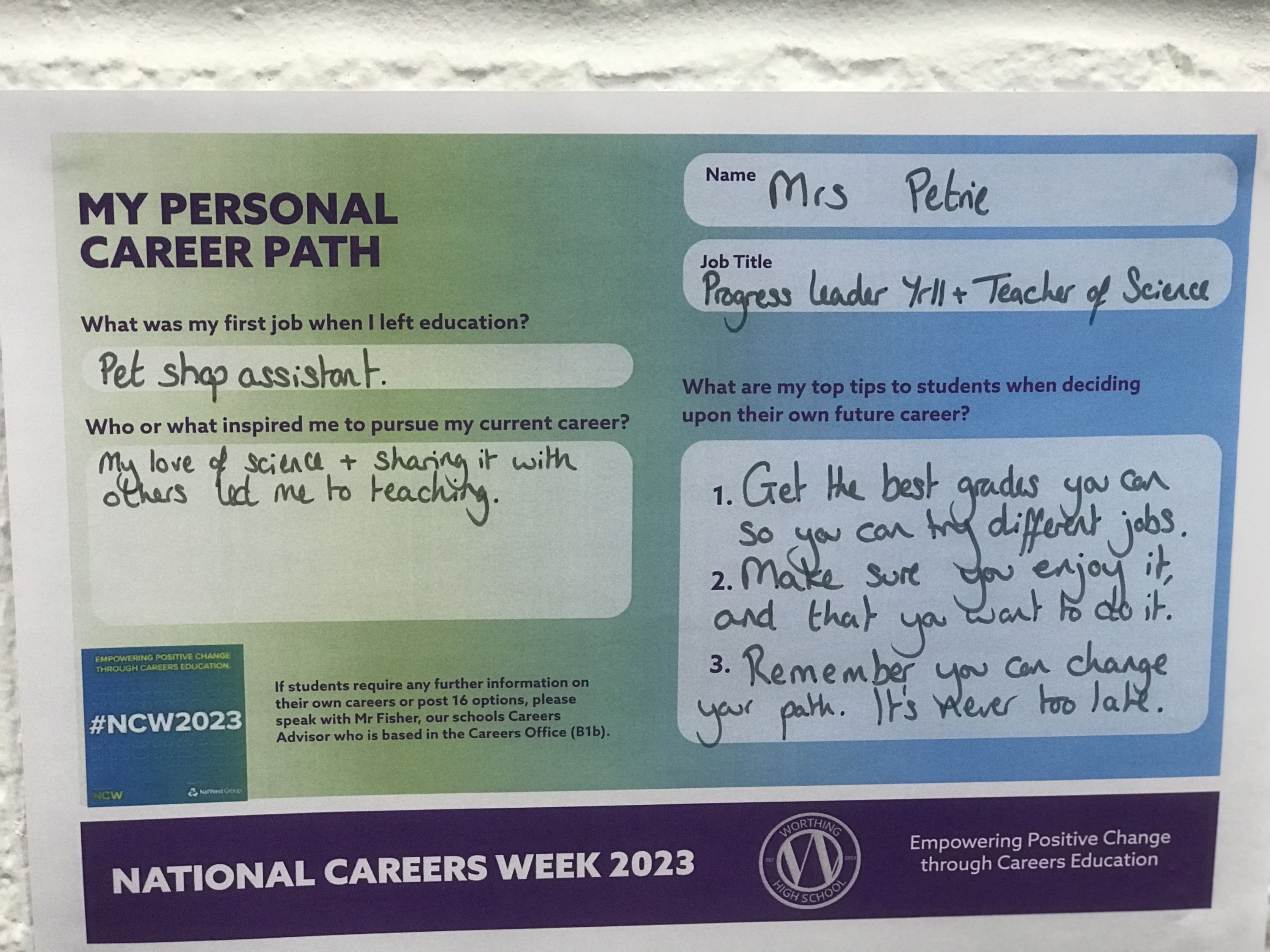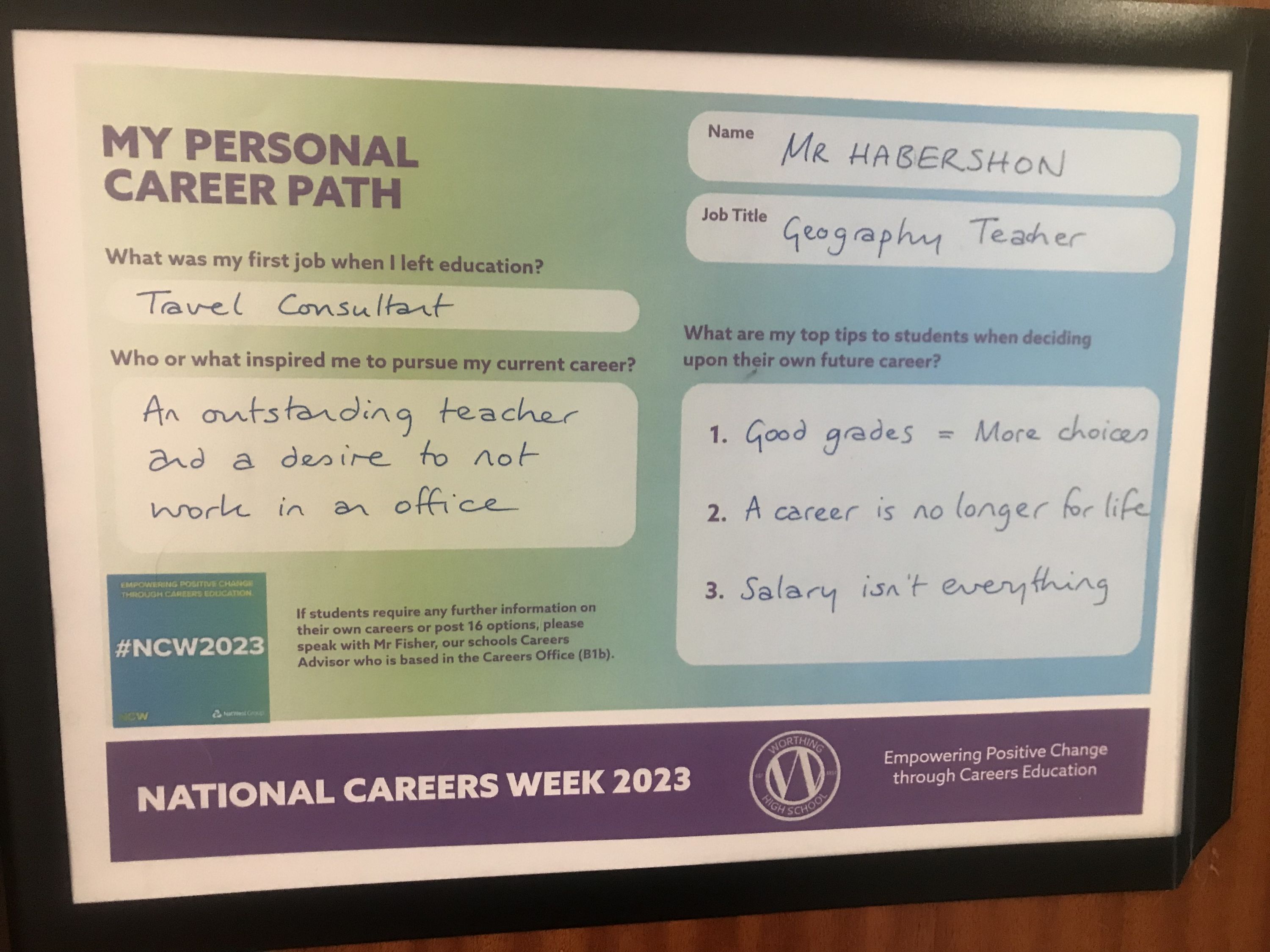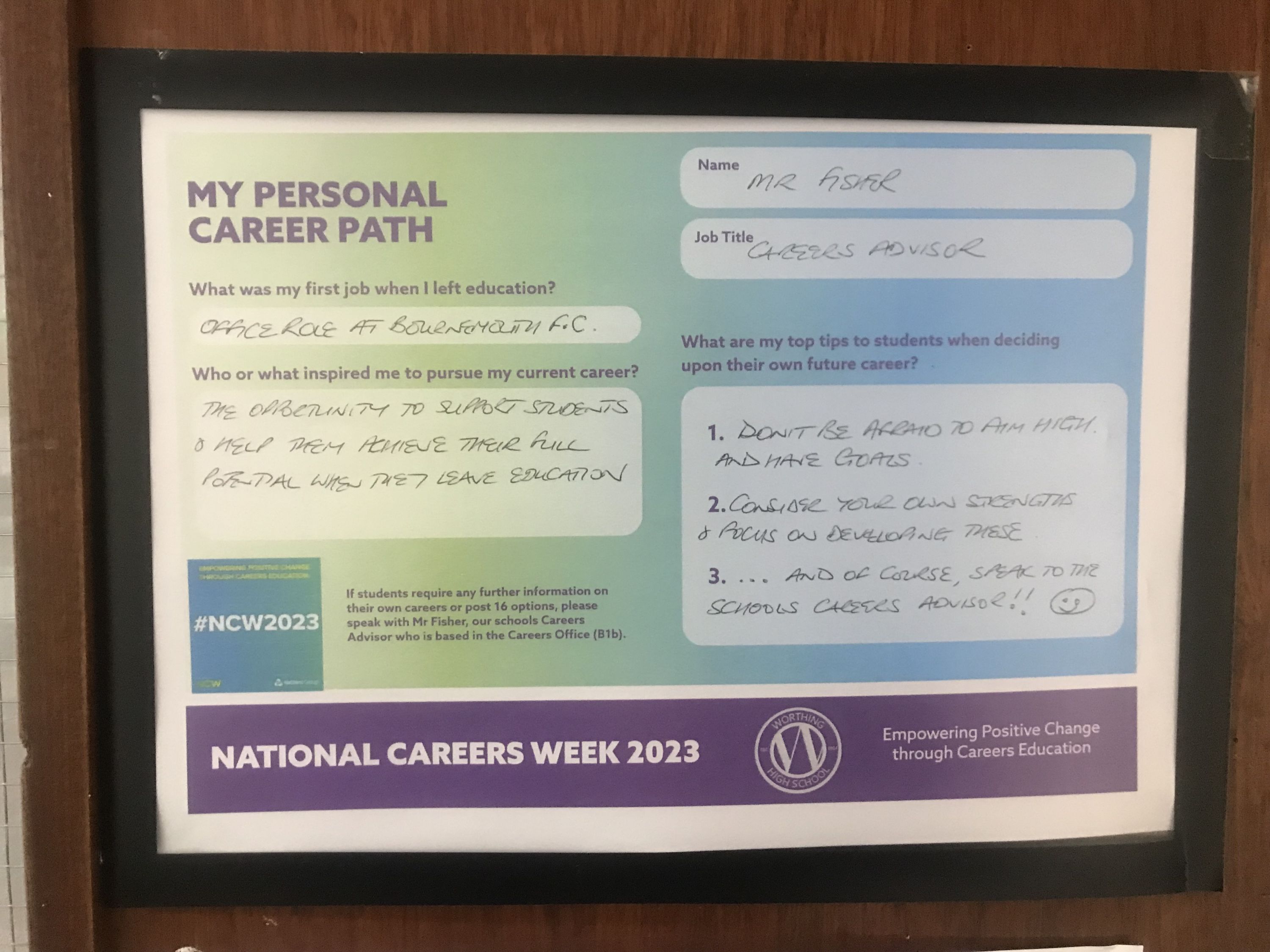 We have also gathered some information for our students which will help the planning of their future career prospects:
Careers Key Terms: A helpful information booklet with explanations of keywords that are used in various job markets.
Top Tips for Stress: A guide on how best to deal with stress and reduce pressure you might feel on yourself when making your next options both Post 16 & 18
NCW Inspirational Quotes: A series of inspirational quotes from young people in work, offering advice on things you can do to aid yourself in a career.
For parents/carers wanting to know more about NCW2023, there is a handy booklet full of information and links to other resources. You can find this booklet here.
If you're a student or a parent/carer who wants more information about careers or apprenticeships, please visit our own Careers & Post 16 website pages-
https://www.worthinghigh.net/page/?title=Careers%2C+Post+16+%26amp%3B+Work+Experience&pid=66
There are plenty of resources and links that'll give you all the information you may need. If not, then please feel free to contact Mr Fisher, the schools Careers Advisor, and he will be more than happy to speak with you. mfisher@worthinghigh.net