Lettings Programme
Worthing Dance Shack
Dance Shack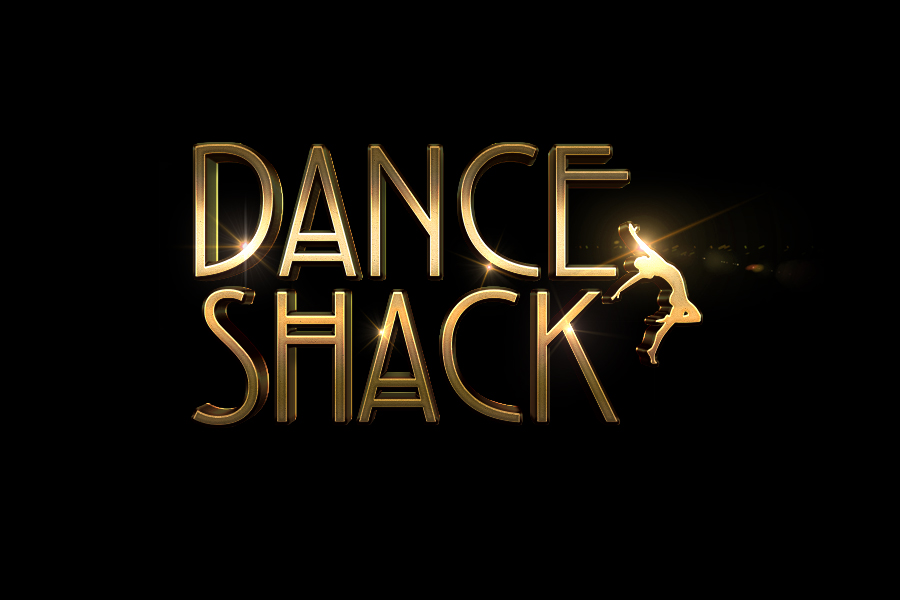 Emma Morley has performed and danced all over the world, from London to Disneyland Paris and on the prestigious Royal Caribbean cruises. She began her own dancing journey at the age of three and continues to pass her passion for performing on to the next generation.
Emma now has the pleasure of running Worthing Dance Shack and she can't wait for you to join in the fun!
Come along for a no obligation, free trial class for all ages.
The school currently offers classes in Street Dance and Musical Theatre. For the youngest classes (3-5 yrs) we start with Junior Street Dance, which is an all-round class which kicks off a child's enthusiasm for dance. Then when children get a little older (from around 6 years depending on the child) we split into separate classes for Street Dance and Musical Theatre. Street Dance classes are funky/commercial style pure dance classes, whereas Musical theatre classes involved singing, dancing and acting - learning routines and scenes from the big west end musicals.
Classes held in the studios at
Millennium Hall
Worthing High School
South Farm Road
BN14 7AR
All Worthing enquiries: emma@danceshack.co.uk
​Tel: 07849780491
Fees:
There are two ways we charge for our classes:
We offer a monthly subscription which spreads the cost over 12 months equally, starting at £26.21 per month for the first hour (£22.51 for the youngest, 45 minute, classes).
Alternatively we can charge termly if you prefer, with classes costing £8.50 per hour for the first class (£7.30 for 45 minute classes), with a reduction of 10% off extra classes, and for siblings.
There is a one off show-fee each year for the main school show (currently £30, or £20 for the youngest classes).
We partner with "GoCardless", so all class fee payments are made via Direct Debit.
Timetable: Sundays, Term Time
9:15-10:00 – 3+ Junior Street Dance
10:15-11:00 – 5-6 yrs Street Dance
11:00-12:00 – 6-8yrs Street Dance
12:00-1:00 – 6+ Musical Theatre
1:00-2:00 – 9+ Street Dance
Sussex Raptors
Sussex Raptors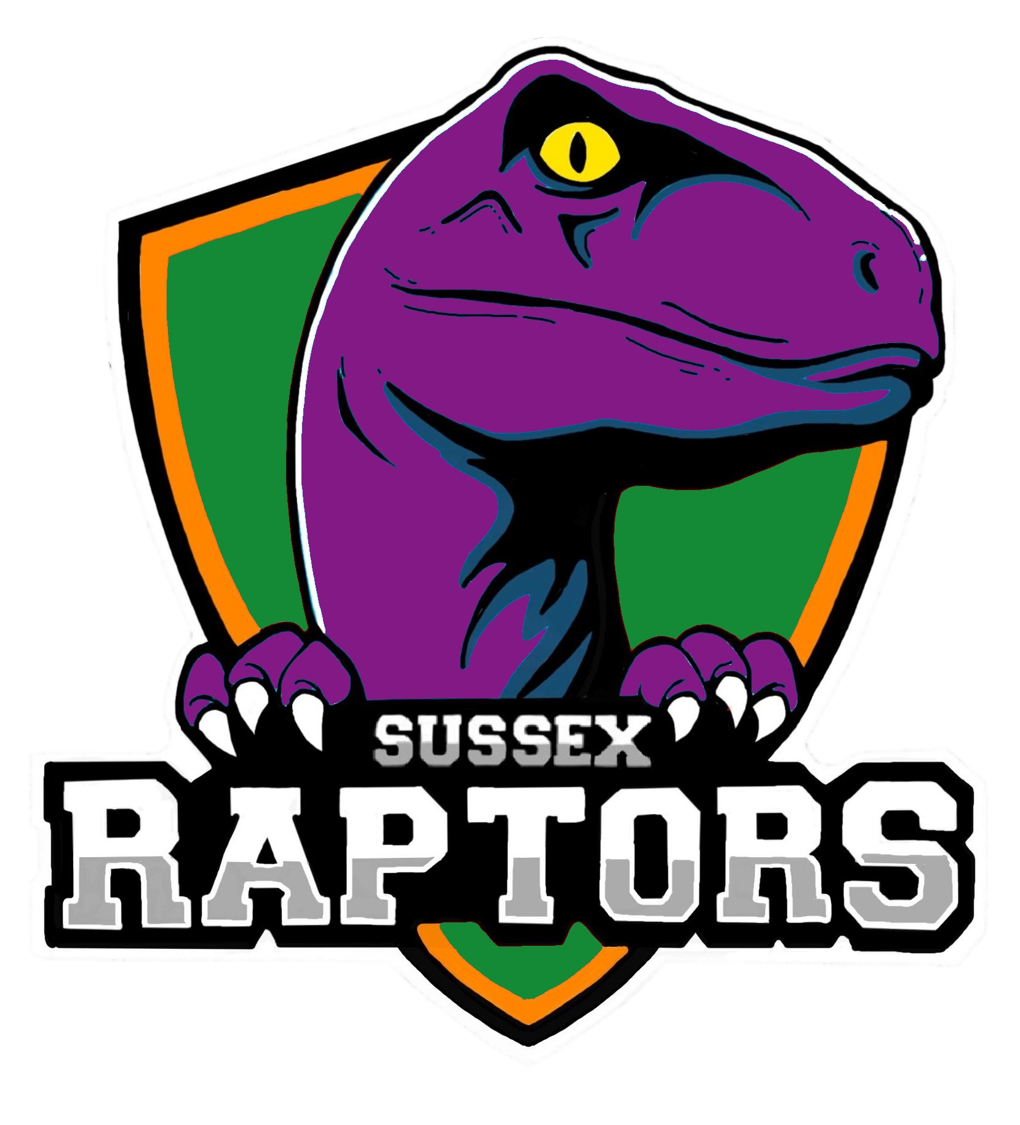 Sussex Raptors is a basketball club for senior players (40+) of all abilities. Many players have played local or National League "way back when" and now enjoy getting together to enjoy the game without the pressure of performing at the highest level. Current players range from 40 years old to early 60's and from a variety of countries. The Club has taken teams to the GB Masters annual tournament on 4 occasions
Monthly on a Sunday, (dates listed on the Facebook page), £5 per player.
Website link - https://www.facebook.com/groups/1163843520355341
Contact details – Nick Hamilton @ https://www.facebook.com/groups/1163843520355341 or SussexRaptors@outlook.com
Worthing Table Tennis Club
Worthing Table Tennis Club

About the Club
Worthing TTC was founded by a group of high level Table Tennis players that see the sport as a powerful tool to unify people by encouraging participants to work together and achieve their full potential. The club offers Table Tennis coaching, competition and social sessions for all ages and abilities in a friendly, safe and welcoming environment. Our mission is to offer the opportunities for players to experience success through their own dedication, belief, motivation and perseverance, by presenting them with pathways of progression but also integration sessions. We invite you to come and have a go at one of the fastest sports in the World, either to learn more about the sport or just to enjoy a well spent evening!
Timetable
The club offers a wide range of sessions for all abilities and age groups. Each session costs £5/person including coaching and equipment:
Monday 5.30pm-7pm - Junior Coaching Session - Worthing High School (from July 2022)
Friday 5.30pm-7pm - Open Session - Worthing High School
Friday 7pm-9pm - Elite Practice Session - Worthing High School
Saturday 10am-11.30am - Under 13 Session - Worthing High School
Saturday 11.30am-1pm - 50+ Session - Worthing High School
Saturday 1pm-2.15pm - AcessibleTT Session (Disabilities) - Worthing High School
For more information about the club, please visit our website www.worthingttc.com, visit our Facebook page www.facebook.com/WorthingTTC or contact us on worthingttc@gmail.com
Urban Basketball Coaching

Urban Basketball Coaching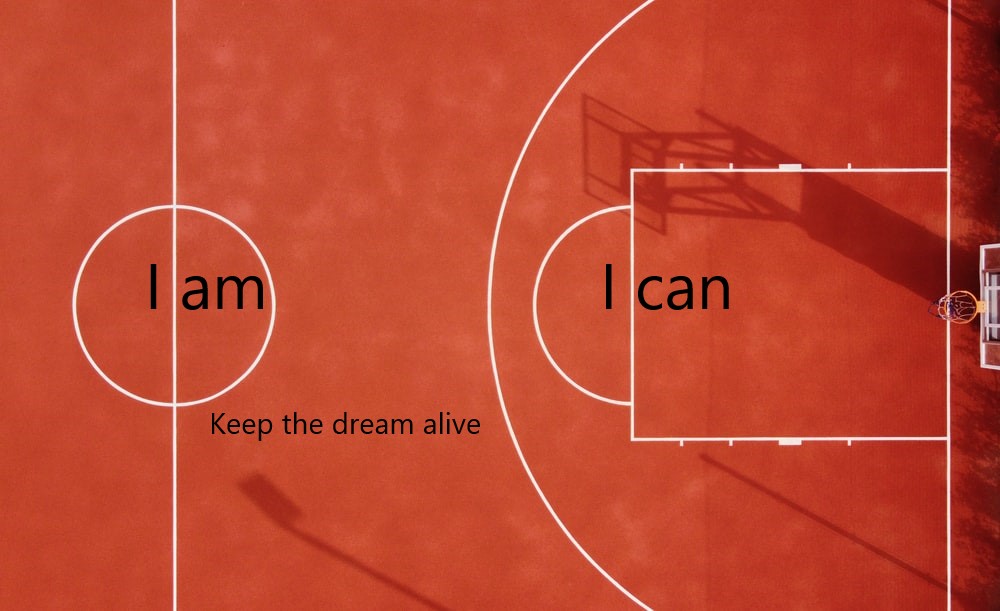 Professional basketball coaching sessions (Sussex based) for children aged 8yrs-16yrs. These experiences should develop balance, movement skills, reception skills, handling skills, awareness of space, throwing skills and rhythm to take beyond the court. L2 Head Coach Robert Urban (Basketball England). Game scrimmage offered for experienced players (eve slots):
Timetable – Pricing 2hr Coaching £15 and Scrimmage (Evenings) £10:
9th July Sat 6-8pm (scrimmage)
10th July Sun 11-1pm
16th July Sat 2.30-4.30pm – 6-8pm (scrimmage)
17th July Sun 11-1pm
23rd July Sat 2.30-4.30pm – 6-8pm (scrimmage)
30th July Sat 2.30-4.30pm – 6-8pm (scrimmage)
Link via facebook: https://www.facebook.com/URBANBASKETBALLCOACHING/about/?ref=page_internal
Parent WhatsApp 07888 015287
Email: urbaninuk@hotmail.co.uk
Bellydance Rocks
Bellydance Rocks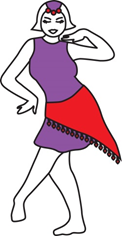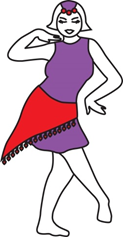 Why not try Belly Dance Classes?
Mondays 7.40-8.40pm
£6 a session
All Ages and Sizes!
Wear loose clothing,
Soft shoes/barefoot
Come and Try It!
Tel: 07547 683115 for more details
http://bellydancerocks1.wix.com/bellydancerocks
BAM Fitness
BAM Fitness

At Bam Fitness, we have a unique twist to Zumba. We mix in tracks to pop, and chart remixes. Lasers, spots and disco lights are an integral part of our set up to create a great party atmosphere.
We are not your standard gym based fitness class, we have created a friendly and social environment.
As well as Zumba, we also have HiiT classes running 3 times a week
One hundred percent effort through quick, intense bursts of exercise, followed by short, sometimes active, recovery periods. This type of training gets and keeps your heart rate up and burns more fat in less time.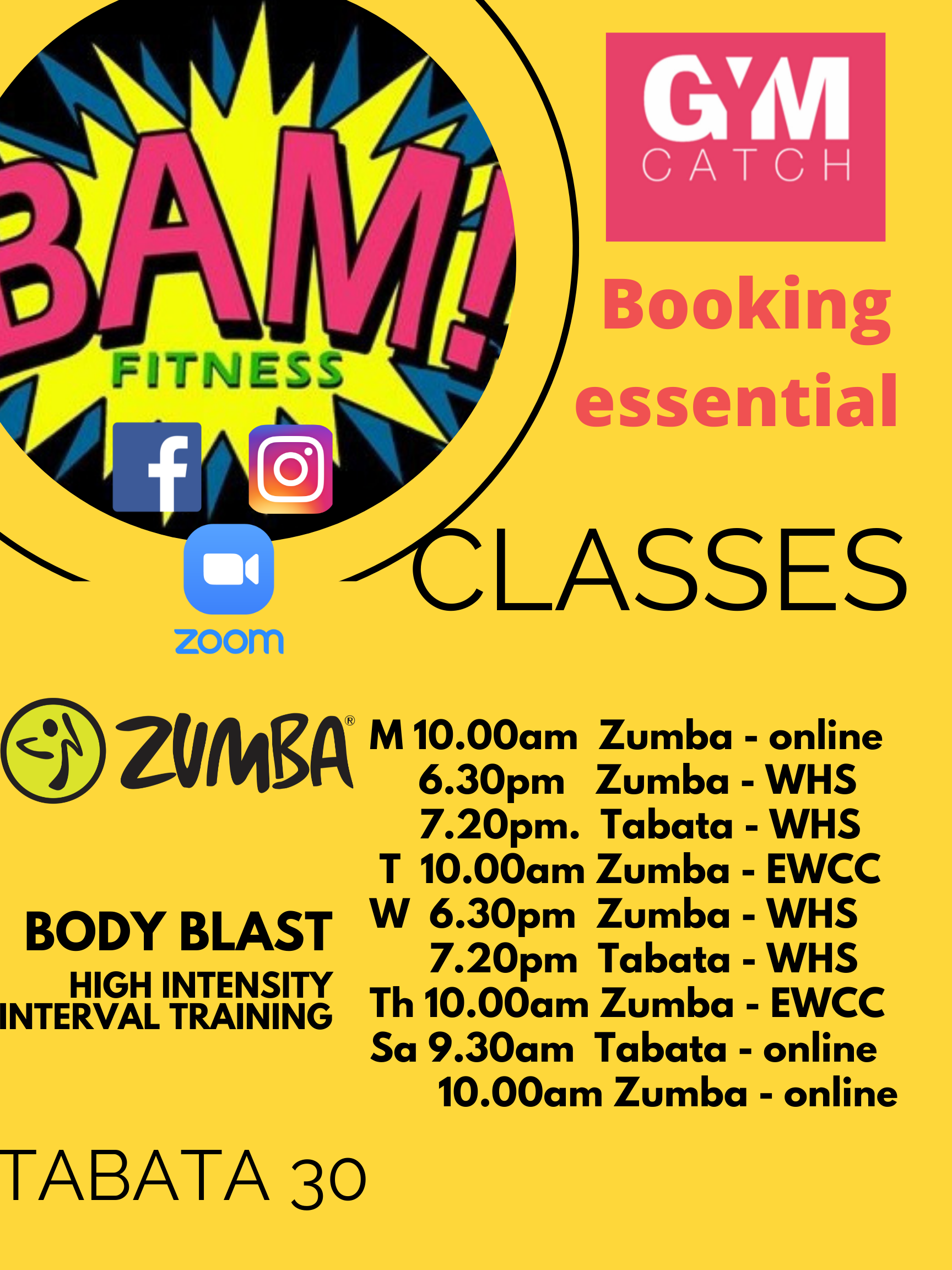 Diddi Dance
Diddi Dance
Funky preschool dance classes
We are here to nurture their natural love of movement in a structured yet relaxed 45-minute class. Classes are suitable for toddlers aged 18 months upwards. We explore 16 dance themes such as salsa, hula, jive and disco allowing children the chance to discover different music and dance styles as well as having tons of fun!!
Saturdays 9.30am in the Millenium Hall
FC Durrington Athletic
FC Durrington Athletic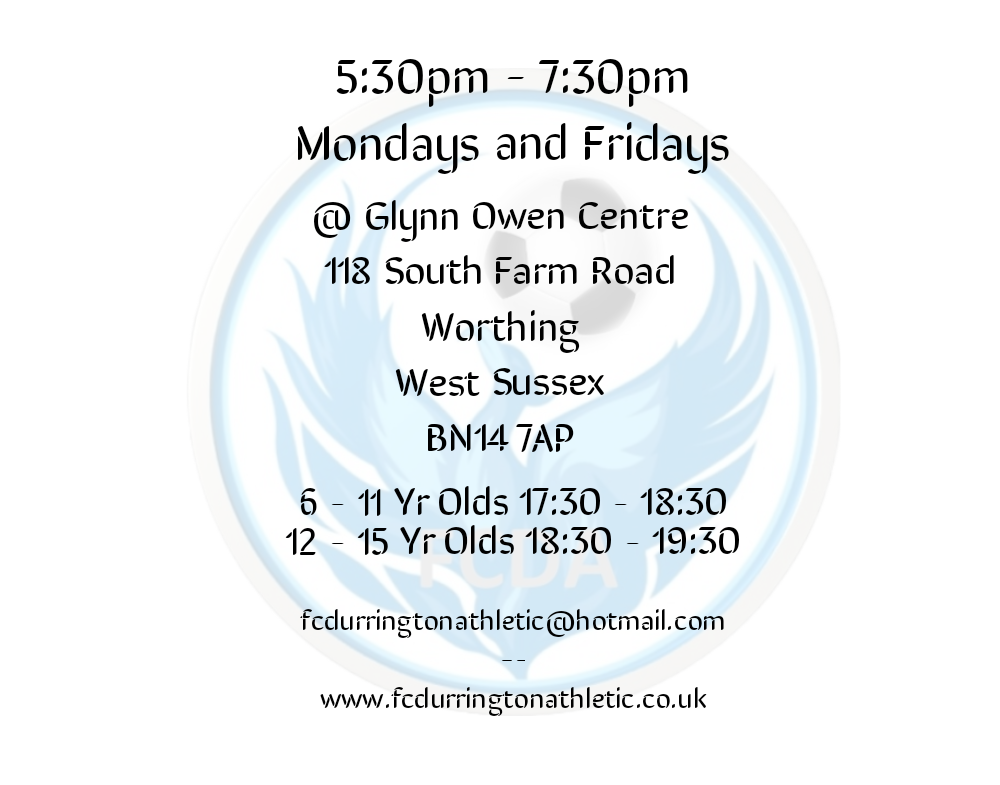 Club Info:
FC Durrington Athletic - Open Aged (16+)
Football club affiliated with Sussex FA and entered into the Sussex Sunday Football League and the Brighton, Worthing and District Saturday League.
Training:
Thursdays 20:00 - 21:00
October - March @ Glynn Owen Centre, Worthing
Thursdays 18:30 - 20:00
May - September @ West Park Recreational Ground
FC Durrington Athletic - Youth (6 - 15)
Newly formed Youth Football Teams, Affiliated with Sussex FA, Ages 12+ to be entered competitively.
Sessions are Mondays and Fridays
6 - 11 Yr olds - 17:30 - 18:30
12 - 15 Yr olds - 18:30 - 19:30
@ Glynn Owen Centre, Worthing
Club is Fully Safeguarded and DBS compliant.
Fees and Memberships Vary.
Please contact Club Manager James Tilley on 07771302608 or email fcdurringtonathletic@hotmail.com for more info.
Active Worthing Wellbeing Centre
Active Worthing Wellbeing Centre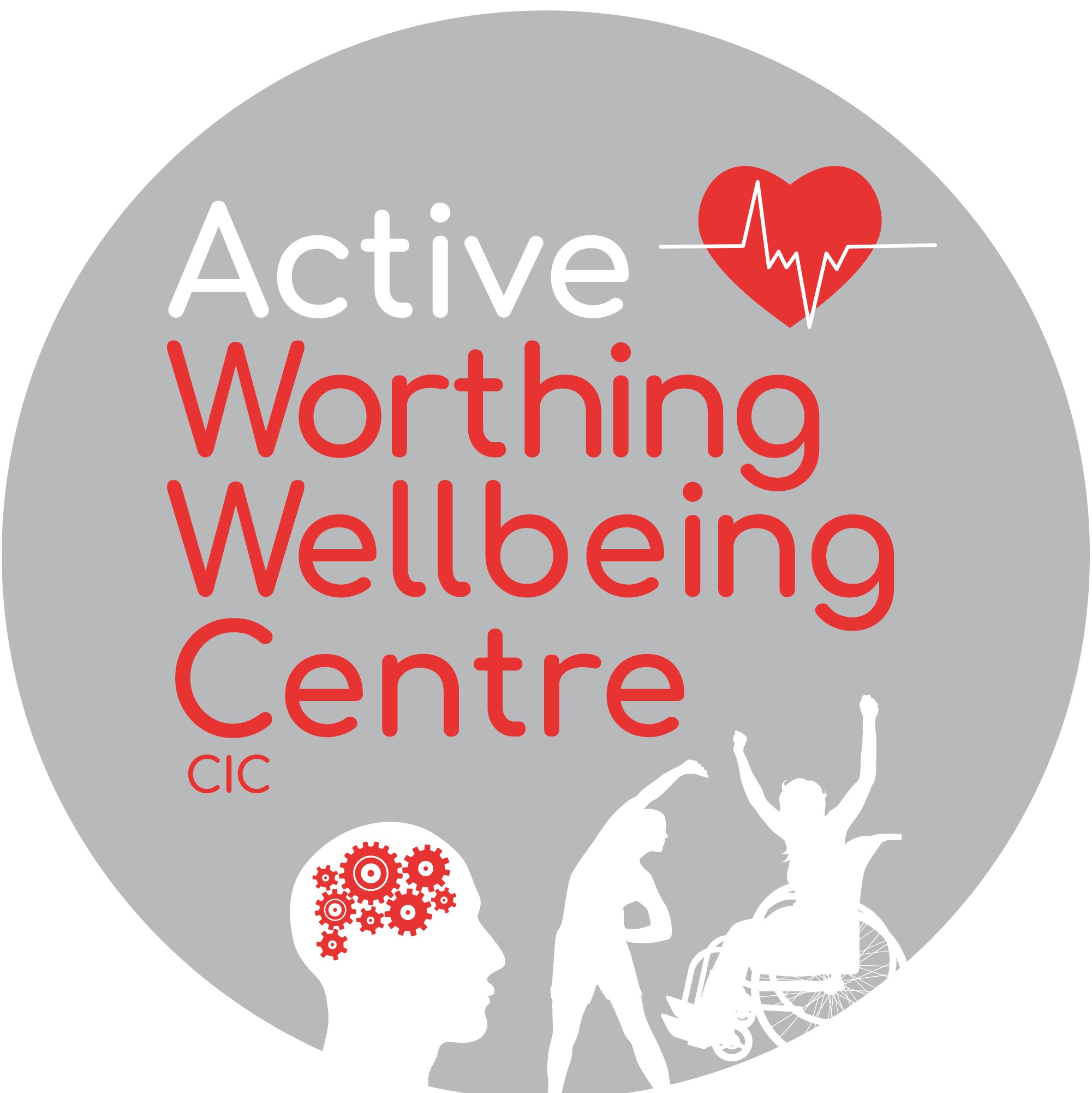 Active Worthing helps people aged 13+ to keep active for health. We are level 4 instructors who specialise in long term health conditions, injuries and who and help people manage their conditions through physical activity.
To join us, you can easily obtain a referral to Active Worthing from any medical professional. In most cases, this can be requested over the phone or via a surgery's online form.
We are at Worthing High School Gym on Tuesdays and Thursdays 5pm-7pm. Please check our website for our additional venues, times, and classes. Members pay £25 monthly Direct Debit for unlimited gym and classes (no joining fee or yearly renewal), or £6 pay as you go (£35 joining fee, £30 yearly renewal).
Email: info@activeworthing.co.uk
Phone: 07706626158
East Preston old Boys

East Preston old Boys
Our team started over 20 years ago.
We just are a bunch of guys that want to play some football with a bit of a laugh.
We play on a Wednesday eve 8-9pm
For more information:
Contact: Stuart Orford 07833913375
HED TKD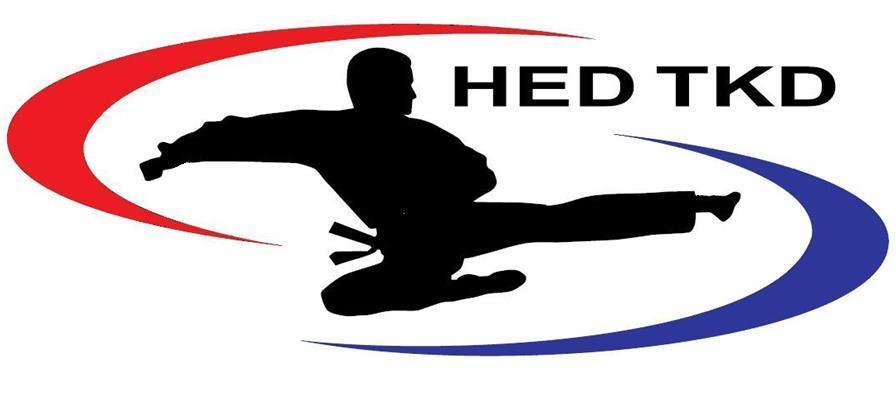 Tae Kwon-Do & Self Defence
Free introductory sessions, Just turn up. No need to book. !
HED TKD TAE KWON-DO & Self Defence, are pleased to offer you the ultimate in martial arts and self protection training. If you are looking to improve your confidence, lifestyle, or just have a workout with a difference, we provide classes to help you achieve your goals. Fully qualified tuition to black belt & above. Classes for Ladies, Gentlemen, Children & Families. Fitness and fun for all. classes all year round including summer & Half terms No need to book. Just come along & Join in.

Professional tuition. HED TKD is a member of the Tae Kwon-Do Association of Great Britain (T.A.G.B), Europe's largest and therefore most popular martial art association. Fully qualified instructors with enhanced level DBS clearance & checks.
www.hedtkd.com/schools/WORTHING
Wednesdays & Saturdays
Worthing High School,
South Farm Road,
Worthing,
BN14 7AR
Sessions @45m to 1hr
Wednesdays:
Juniors & Families; 6:00pm
Adults & Families; 6:30pm
Saturdays:
Juniors & Families; 2.30pm
Adults & Families; 3:00pm
More info, prices etc are all available at the club, just please come along anytime for a FREE SESSION anytime and chat with your Instructor. www.hedtkd.com/schools/WORTHING
‍
www.hedtkd.com/schools/WORTHING
www.hedtkd.com
https://www.hedtkd.com/contact
It's Free to try, no need to book, just come along anytime.