International Baccalaureate Diploma - What is it?
What is an International Baccalaureate Diploma (IBD)?
The IBD is an exciting and popular alternative to A Levels and is an academic programme regarded as an alternative to A levels or Level 3 courses
You should consider it seriously if you:
Are a well-organised student who enjoys a wide range of subjects and activities and who is keen not to narrow your education too early?
Want a course that will extend and challenge you personally and intellectually.
Want a course that will encourage you to think independently and to speak and write well in more than one language.
Want to keep all your university and career options open at 16 plus.
Want an international qualification, which is recognised all over the world for your future career.
The IBD is taught worldwide and is internationally recognised and understood by universities and employers as an excellent preparation for further study or employment. It is administered by the International Baccalaureate Organisation, a body which is independent of any government and which has an international perspective.
What Does The Course Involve?
You choose one course from each of six subject areas, three at Higher Level and three at Standard Level. The content of Standard Level courses is smaller than that of Higher Level courses. Everyone also follows the core programme, which is made up of:
Extended essay:
4,000 words on a topic of particular interest in any subject
Theory of knowledge:
A study of the foundations of knowledge
Creativity, activity, service:
A programme of extra-curricular activities
Entry Requirements:
A mixture of at least 7 GCSEs at Grade 6 or above, including English, Maths and Science. In addition, certain subjects at both Standard and Higher Level have particular subject requirements.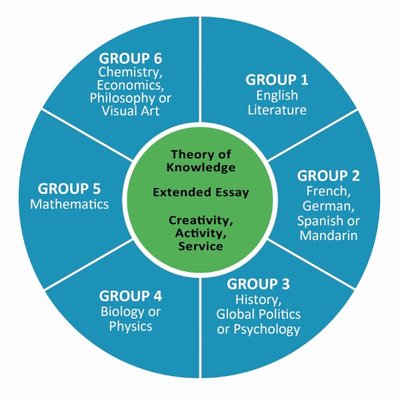 The advantages of an IB are that it provides subject variation, can broaden your horizons and enables students to gain well-rounded skills
The disadvantages are that it can be a heavy workload & is only offered locally at Varndean & Christs Hospital College's.