Careers, Post 16 & Work Experience
Our school Careers Department can help you with planning your career and Post 16 options. You can talk to them about any ideas or questions you may have related to this or to check out what might be available to you after Year 11.
We believe that each of our students needs high-quality career guidance to make informed decisions about their future pathways.
The Careers Leader at Worthing High School is Mr Martin Fisher. His responsibilities include:
Please contact him if you have any questions or require any information on 01903 237864 or email- mfisher@worthinghigh.net
We actively encourage all students to feel free to drop into the Careers Office (B1b) either before Registration, during break times, after school or simply email for an appointment during school time and Mr Fisher will be more than happy to meet with you. mfisher@worthinghigh.net
Post 16 Study Options.
It is a requirement for all students to continue onto further study or training after leaving Worthing High, and they will have to select one of the pathways listed below. Further information has been provided on each of these to the right and also linked to Year 10/11 -Post 16 information, also listed to the right of this page.
A Levels
Apprenticeships
International Baccalaureate Diploma
T Levels
Vocational Courses
Take a look at the Departments For Educations short video which provides a brief overview of each of the options available for Post 16.
As well as the resources we have detailed, the National Careers Service 'Get The Jump' hub also provides information on student's Post 16 & Post 18 education and training.
https://nationalcareers.service.gov.uk/explore-your-education-and-training-choices?utm_source=CEC&utm_medium=newsletter&utm_campaign=GTJ_p4
What CAN MR FISHER HELP YOU WITH?
Help students to make decisions about their education, training and future career.
Discuss your career ideas with you and look at how these match the skills, qualifications and experience that you have, or need to get to succeed in your chosen area.
He will support, guide & provide you with information to help with your Post 16 options.
He can tell you about entry requirements for different careers, courses, training, job vacancies and job trends in your local area, known as Labour Market Information. (LMI) He can also help you with CV writing and can advise on applying for jobs and college courses.
He will usually talk to you individually, but also work with groups of students in lessons and/or assemblies.
Why not take a look at the Google Student page for each subject in school and see the potential careers that may be linked to that subject -https://sites.google.com/worthinghigh.net/whs-student/home/google-sites
For an overview of Careers Education at Worthing High School CLICK HERE
Worthing High School holds the INVESTORS IN CAREERS Award - CLICK HERE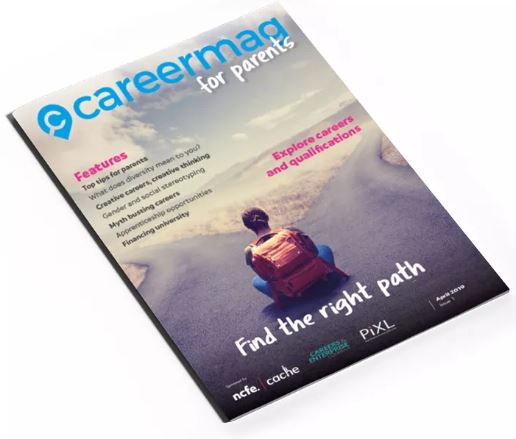 Careermag is a free magazine for schools, students, teachers, parents and career advisers. It is a termly publication with information for school aged children offering support and information on careers and qualifications. (the website will use the word 'subscribe' but access to the online publication is free)
https://careermap.co.uk/subscribe-to-careermag/
The aim is to connect everyone to high-quality advice and career guidance. The magazine looks at a variety of industry sectors in depth, giving students/parents/carers a clear view of all the post 16 options available.