Business Partner Links
Worthing High School has built up links with the local and global business world for many years, incorporating many aspects of support for students at the school.
We firmly believe that education is a collaborative process with partnerships across all the community.
Business Partners sign up to a variety of activities in support of the students' progress.

Year 7 Business Enterprise Day
Teams of students with the support of a mentor Business Partner compete against each other to set up, coordinate and run a project from the start and then present their achievement to a panel of judges to assess the success of their enterprise.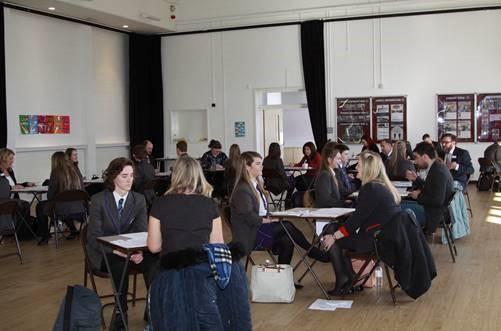 Year 8 Tenner Challenge
The Tenner Challenge is a national challenge for students aged 11-18. ... It's an interactive programme that helps students to develop key employability skills including creativity, resilience, and problem-solving with help and advice from local business partners.
Year 9 Events
A number of events including-
• Enrichment Days with workshop and presentations from local businesses and employers.
• Pathways Assemblies provided by local colleges, employers and apprenticeship providers
• STEM Workshops with local linked businesses.
Year 10 Big Interview
Every student has the opportunity to face a formal interview by a Business Partner for a mock job which they apply for.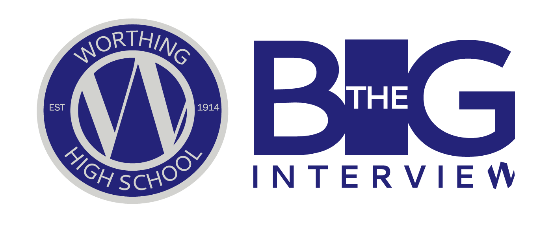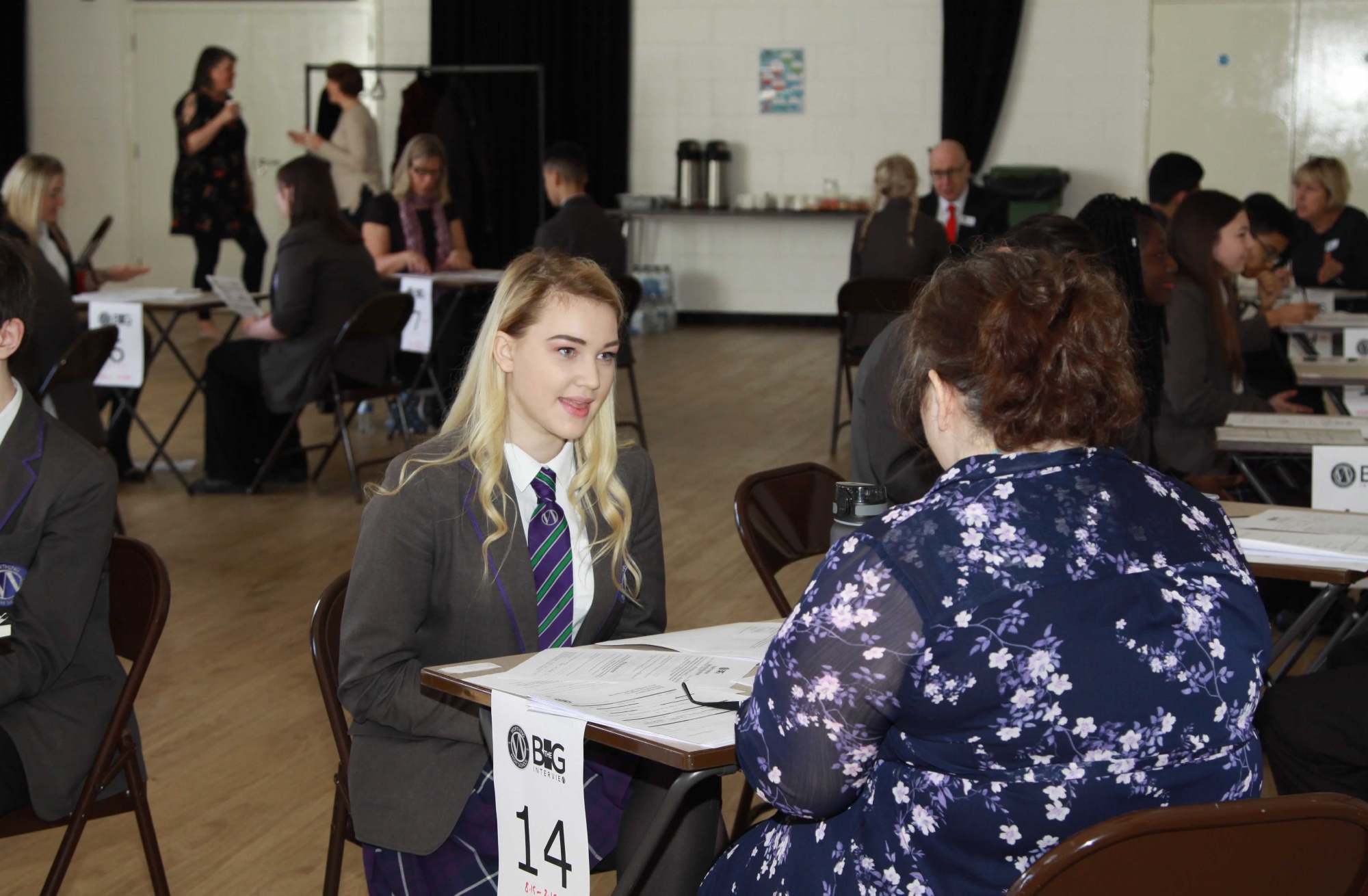 Year 10 Work Experience
The whole year group attends a placement with a local company or business and our Business Partners support is crucial to enable this to happen. A great chance to experience the world of work on a face to face basis or dependent upon restrictions, in a virtual way.
Year 10/11 Careers and Post 16 Options Fair
Students and their parents/carers have the chance to chat to local FE providers, Apprenticeship providers and other businesses at Worthing High School.
Year 11
Pathways Assemblies-local employers and apprenticeship provide talks in assemblies
National Careers Weeks (March) – inspiring local speakers in lessons & assemblies.
Careers modules in PSHE throughout the year to all Year 11 students
Enrichment Days offering workshops and presentations from apprenticeship providers and employers
Local Post 16 providers present during assemblies and Focus day events to advise our students of studying 7 attending their establishment after Year 11 at WHS
National Careers Week (NCW)
NCW is the opportunity for organisations to promote their training or careers opportunities to future generations and this dedicated week provides time for extended CEIAG activities. It is a fantastic time to provide the opportunity for Organisations to engage and inspire our students.
PSHE Lesson Support
Business Partners take part in Careers related lessons supporting the students with their choices.
Business Partner Mentoring
Business Partners can offer a more intensive mentoring program in support of student progress for targeted students.
Careers and Employability Pathway
Our pathway helps students' progress and enables them to make informed decisions with the excellent support of a diversified range of Business Partners. The Partners in turn get the chance to be a part of the development of the next generation workforce, to be able to contribute to their local community and to be a part of a close network of like-minded Partners who are also offered the opportunities to promote their field and company.