Business Links
Worthing High School has built up links with the local and global business world for many years, incorporating many aspects of support for students at the school.
We firmly believe that education is a collaborative process with partnerships across all the community.
Business Partners sign up to a variety of activities in support of the students' progress.

Year 7 Business Enterprise Day
Teams of students with a Business Partner consultant compete against each other to set up, coordinate and run a business from scratch.
Year 7 student and from the winning team said: 'I really enjoyed the day and I now know what it is like to run a business, we had to work really hard and we all had our jobs to do. Luke Brice from Clean Cut Gardening was our Business Partner and he really helped us succeed.'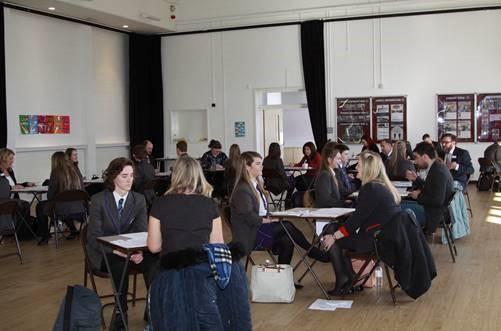 Year 8 Tenner Challenge
A two-month project that encourages the students to create a profitable company all for £10. They use their Business Partners as advisors and have to make all the plans in the first month and all the profit in the second.
Year 9 Careers Fair
The whole year group visits the Worthing Chamber of Commerce Careers Fair and gets the chance to do some research in to companies and local market information. They are supported by the Business Partners, who get to introduce their own companies to the students and their parents/carers.
This takes place just before GCSE choices are made.
Year 10 Big Interview
Every student has the opportunity to face a formal interview by a Business Partner for a mock job which they apply for.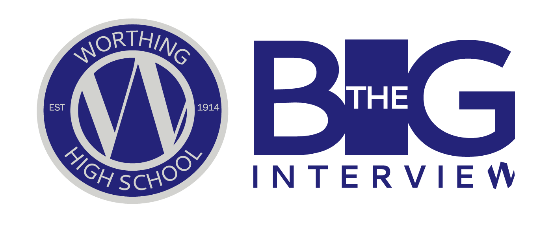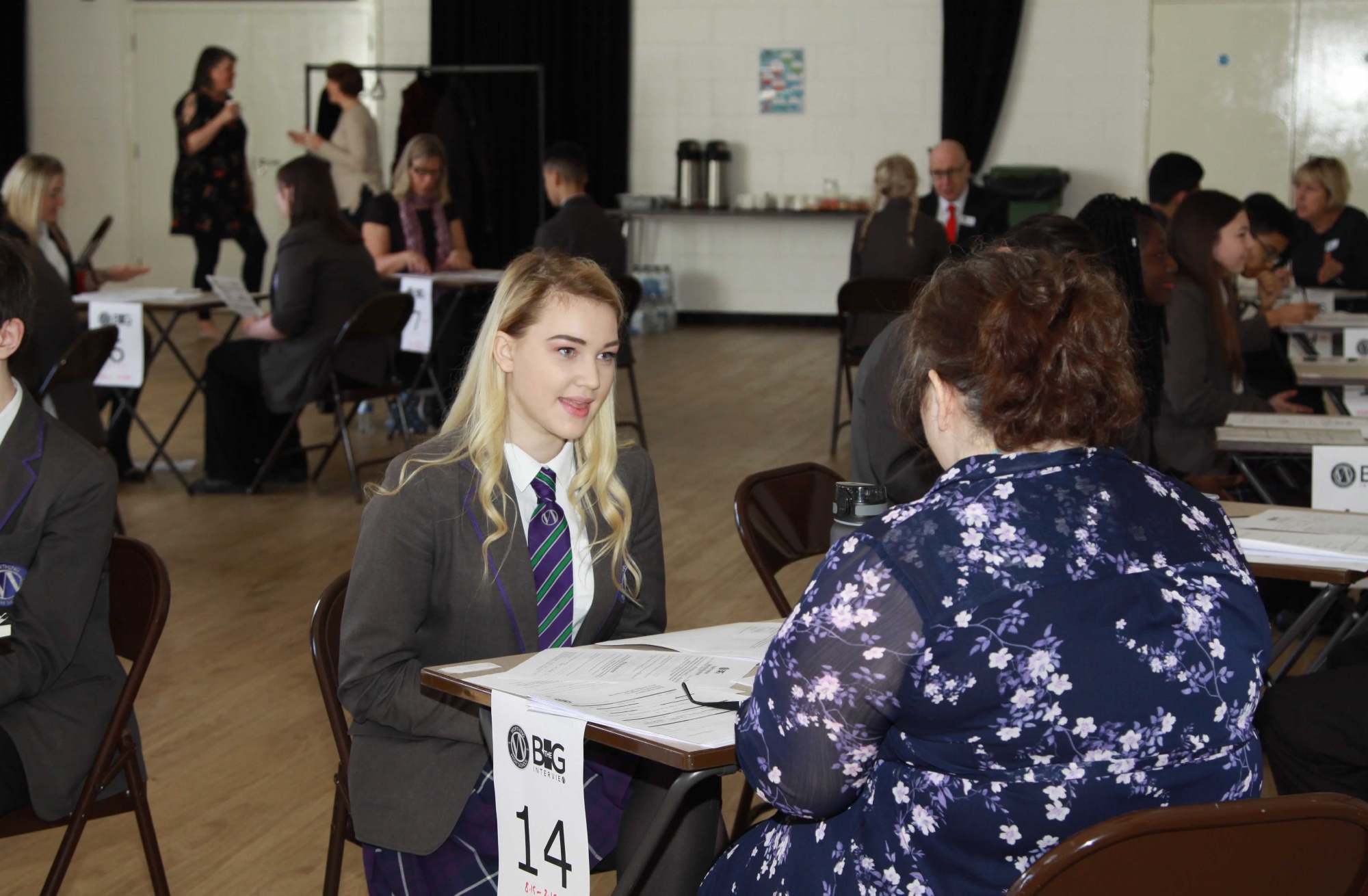 Year 10 Work Experience
The whole year group attend a full week placement with the Business Partners support. A great chance to experience the World of Work. Business Partners are in attendance to offer help and support.
Year 10/11 Careers/Futures Fair
Students and their parents/carers have the chance to chat to local FE providers, Apprenticeship providers and other businesses at Worthing High School.
Year 11 Careers Day
Students choose from a range of workshops facilitated by the Business Partners. Over the course of the 5 workshops the students get chance to find out about: employability, University courses, personal journeys and pathways, CV writing, Sixth Form college pathways and much more.
National Careers Week
Students get the opportunity to chat to a Business Partner in their classes/tutor group meetings, helping to embed careers across the curriculum
PSHE Lesson Support
Business Partners take part in Careers related lessons supporting the students with their choices.
Business Partner Mentoring
Business Partners can offer a more intensive mentoring program in support of student progress for targeted Year 11 students.
Careers and Employability Pathway
Our pathway (see diagram below) helps students' progress and enables them to make informed decisions with the excellent support of the Business Partners. The students have 5 quality encounters with very diverse individuals and companies during their time at Worthing High. The Partners in turn get the chance to be a part of the development of the next generation workforce, to be able to contribute to their local community, to be a part of a close network of like minded Partners who are also offered the opportunities to promote their field and company.