Taster Mornings summer 19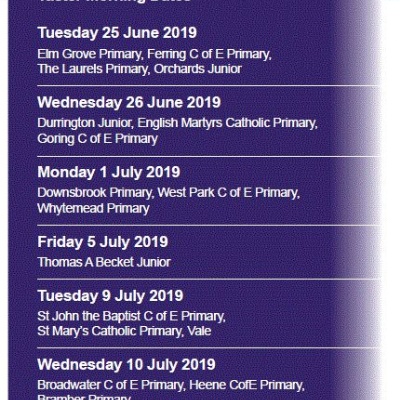 For all those students thinking of joining us in September 2020 - currently in Year 5
Choosing a secondary school is an important decision for you and your child.
To help, we run a variety of events across the school to assist your family decision making.
These include Taster Mornings for students current in Year 5 which are held every summer term.
Taster mornings provide an opportunity for parents/carers and prospective students to come and see what life is like at Worthing High School.
To ease the impact on our primary school colleagues - specific days are set aside for our main feeder schools. Please see the poster below for more information and details of how to book on a session.
If your school is not listed you are still more than welcome to attend - please call us or email lgrispino@worthinghigh.net