STEM Fest at Worthing High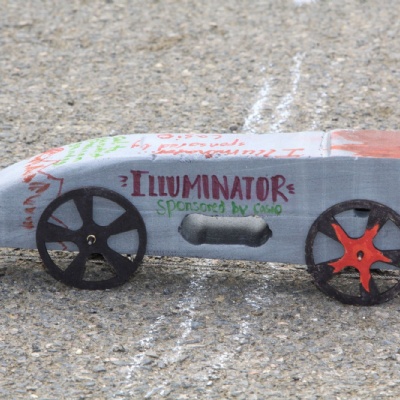 Worthing High School celebrated National Science Week with our annual STEM Week in March.
All students had the opportunity to be involved in some way, from taking part in workshops, attending STEM movie screenings at lunchtime or entering various competitions throughout the week.
Two small groups of Year 9 students attended STEM Fest at Chichester College, where they had the opportunity to take part in activities ranging from welding to construction. All our Year 7 students took part in the Rocket Car Challenge, hosted by our very own Design department, during which they build and raced rocket cars reaching up to 60mph! All Year 8 students attended 2 workshops delivered by Chichester University STEM Outreach Team, competing in the Leaf-blower Challenge and the Ozbot Coding Race Challenge, followed by a presentation about STEM career opportunities. The entire school also took part in an assembly looking at Tesla and future innovations in the car industry, with some explosive demonstrations.
We had over 50 students competing in the National RSB Biology Challenge, competing for the top spots in the country, as well as the school. Students took part in the STEM Photography Competition and the WHS Egg Drop Challenge, requiring the design of a device to protect an egg from falling from the highest point in the school! Our annual Pi Recital, held on 14th March, saw the most entrants ever, with nine students bravely standing in from of the school to demonstrate their incredible memorisation skills, with the chance of having their name engraved on the coveted WHS Pi Shield.
It was a hugely successful week, with fantastic engagement and contributions from our wonderful students. We are already looking forward to next year!
Mr Erbes
Science Teacher and STEM Co-ordinator