Free 6 day summer school for students aged 16-19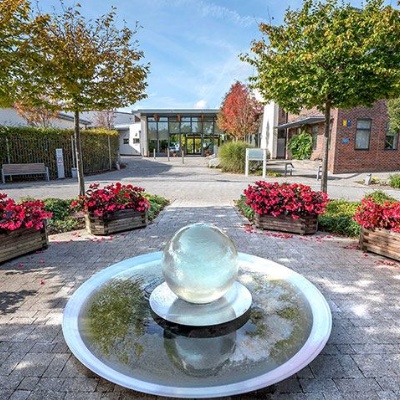 Free 6 day Summer School at St Barnabas House
Following on from the success of last year's programme St Barnabas have received funding to facilitate their summer school again from Monday 29th July – Friday 2nd August 2019 (09.30am-3.30pm). In addition there will be a placement day at the hospice during the month following the study week, date to be agreed.
The Summer School has been funded by HEEKSS (Health Education England Kent, Surrey and Sussex) for young adults aged 16 – 19 to attend a 6 day course to explore the possibilities of a career in medicine, nursing, allied health or social care.
The course will be linked to the following CACHE awards:
Level 1 Awareness of communication in adult social care (2 credits)
Level 2 Understanding how to work in end of life care (3 credits)
Level 2 Understanding the role of the social care worker (1 credit)
And students will receive a certificate of completion for the following nationally recognised courses:
SAGE & THYME® communications skills training (Level 1)
Dementia Friends
Students will be academically supported in their studies but they will also be expected to undertake some self-directed learning in order to achieve these awards. Chichester College are providing the registration, certification and quality assurance for this programme.
The Summer School involves a variety of experiences, including facilitated patient contact, classroom seminars, discussions, e-based and other experiential activities including 'speed' interviewing of a range of those who work and contribute to the life of the hospice. Students taking part will begin to learn what a career in health or social care is really like as well as being introduced, in a supportive environment, to concepts of death, dying and loss. In addition to the taught component of the course a placement day within the hospice will be arranged with each individual student.
The closing date for applications is Friday 24th May. All students need to have their application endorsed by both a parent/carer and teacher (this must be an actual signature, not a typed one please though scanned forms are fine). There are only limited places available so we expect to shortlist and interview for these places.
The interview dates will be agreed following shortlisting but are likely to be late June/early July.
If you would like to discuss this further or require any clarification, please do not hesitate to contact us by email education@stbh.org.uk or telephone 01903 706356.
Liz Watson
Head of Education
St Barnabas House
Titnore Lane
Worthing
West Sussex
BN12 6NZ