David Hoare Chairman of Teenage Cancer Trust visits
On Thursday 7 February, David Hoare, Chairman of Teenage Cancer Trust visited Worthing High School as part of the national Speakers for Schools Programme.
WORTHING HIGH SCHOOL
David addressed 80 students from years 7,8 and 10 with the theme of his presentation being: "Everybody can succeed in whatever field they want as long as you choose something you love doing".
Karen Hayler , Business Manager said: "David shared with students a little about his life. He was born in Dublin and lived in Argentina for the first 10 years of his life. Age 10 came back to UK went to boarding school where he was very successful in sport, something which stayed with him throughout his education. His message was that everyone can succeed, with the mantra "the harder I work the better I get" was evidenced with his story of just taking up golf and the amount of practice he has to do to try and improve.
He talked about the importance of resilience and confidence and shared his experiences of learning more when things go badly. He recalled the importance of good teachers at school and the impact they have had on his life and he remembered David Cooper, a teacher at his old school who inspired him to succeed in business. After college he took a year out and went to South Africa where he worked in gold mines, moving onto chemical engineering. He then set himself a personal challenge to hitchhike back to the UK from Cape Town without spending any money on transport or accommodation. It took him just 4 months to get home and he achieved his challenge.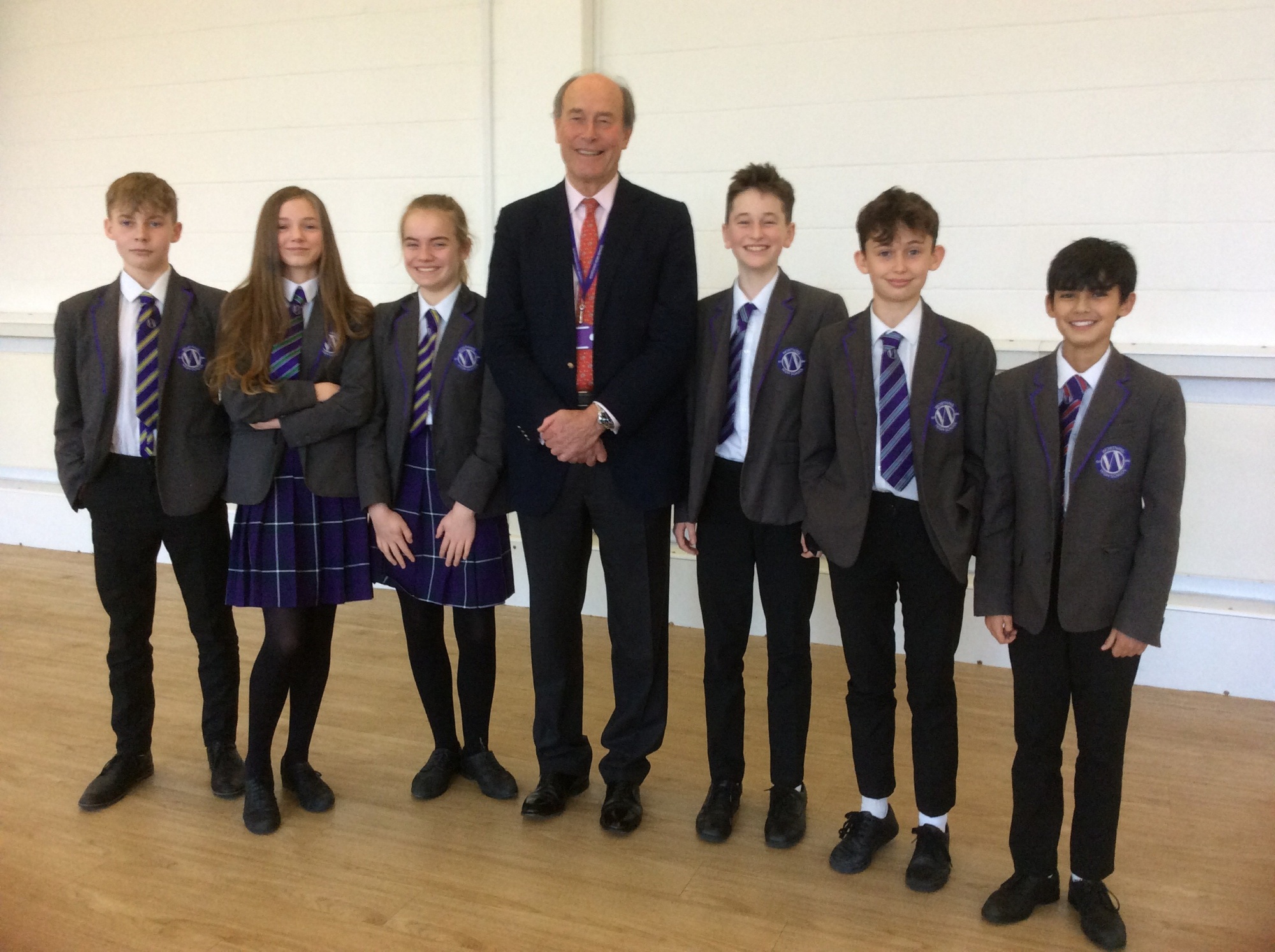 He then went to university and found out he was 78th/100 in his year group. He was determined to work hard and get into the top ten by the time he graduated. He achieved this by the time he graduated and this earnt him a place at an America business school where he learnt about making money and building businesses. He realised he had found his niche – he continued to work hard and continue to fail and learn. He started his own business at 36 years old and has been involved in turning many businesses around ever since. The companies he tended to work with were those that were in trouble and needed support.
David also talked about his work building Teenage Cancer Trust and the time he worked for Ofsted and used a word he shouldn't have said – which then went viral - creating a "terrifying experience" requiring him to step down from a role that he was very passionate about.
He shared his experiences of working with Richard Branson who is "massively successful and a great example of resilience and confidence." He also shared a recent example of someone doing what they love and making a massive success of it. David knows the father of MiniMinter a young YouTuber, and recalled when he called his father and said he had £3m in bank and was not sure what to do with it! His father had never really supported his chosen vocation but through resilience and confidence Simon has built a strong on line business.
David asked students to share what their current career aspirations where and gave them 4 tips:
Keep broadening your horizons
Say yes to things
Be prepared for it not to go well
Try something else if things don't work