Our next Big Interview Event is 7 March 2019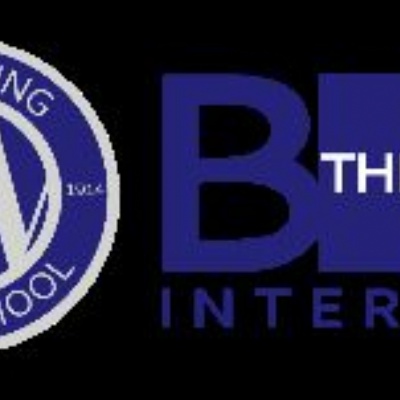 Our 2nd annual Big Interview event takes place during National Careers Week, providing each of our 200 Year 10 students an opportunity to take part in a formal interview.
Last Year, Worthing High School held its 2nd annual Big Interview event during National Careers Week enabling each of our 200 Year 10 students an opportunity to take part in a formal interview.
We are running this event again on 7 March 2019 - if you would like to get involved please contact the school.
Feedback fro last year was:
'It gave me a real experience of an interview and helped me with my confidence' Ruby Fryer - Year 10 student.
"It was a pleasure to be part of the Big Interview day, the year 10 students did themselves proud showing resilience, manners, politeness and brilliantly developing communication skills. I was very impressed with the way they addressed their fears talking to strangers and expressing their strengths. At 14/15 years of age it is hard to unpick what skills you have gained in your short life especially in the fast paced world we live in. All of the students accepted constructive criticism and suggestions and to see so many of them arrive looking apprehensive and scared then leaving with huge smiles and a sense of achievement was evidence enough to the validity of this event. I look forward to taking part in many more activities like this in the future."
Joyanne Williamson - Speech and Language specialist.
'I learnt not to be scared and to be more relaxed. I would definitely tell someone else to not worry if they faced an interview and to be themselves' Cathy McHale - Year 10 student
'I felt I could talk to the interviewer and that I learnt a lot about how to answer questions, the interviewer gave me feedback which really helped me' - Josh Farley - Year 10 student.
"It's amazing that Worthing High School provides this type of strategy for its students. It really does help then move forwards and to learn from their experiences." Karen Cahill -Waitrose
"It is really important for future employees to understand what employers are looking for. I asked many of them about how they work in teams and I asked for evidence of this" Sheryl Tipton - Tipton Marketing
"Doing well at an interview is such an important element of securing the job that you want. Students will have spent many years qualifying for these roles and our local Business Partners provided a great opportunity for our students to experience a real life interview situation. Students prepared well for the event and had to complete a winning application form for their preferred position. A particular section was dedicated to their skills, exploring how they can develop them now and in the future." Phil Dean - Careers and Business Partnership Leader - Worthing High.