HAF Summer Camp - Table Tennis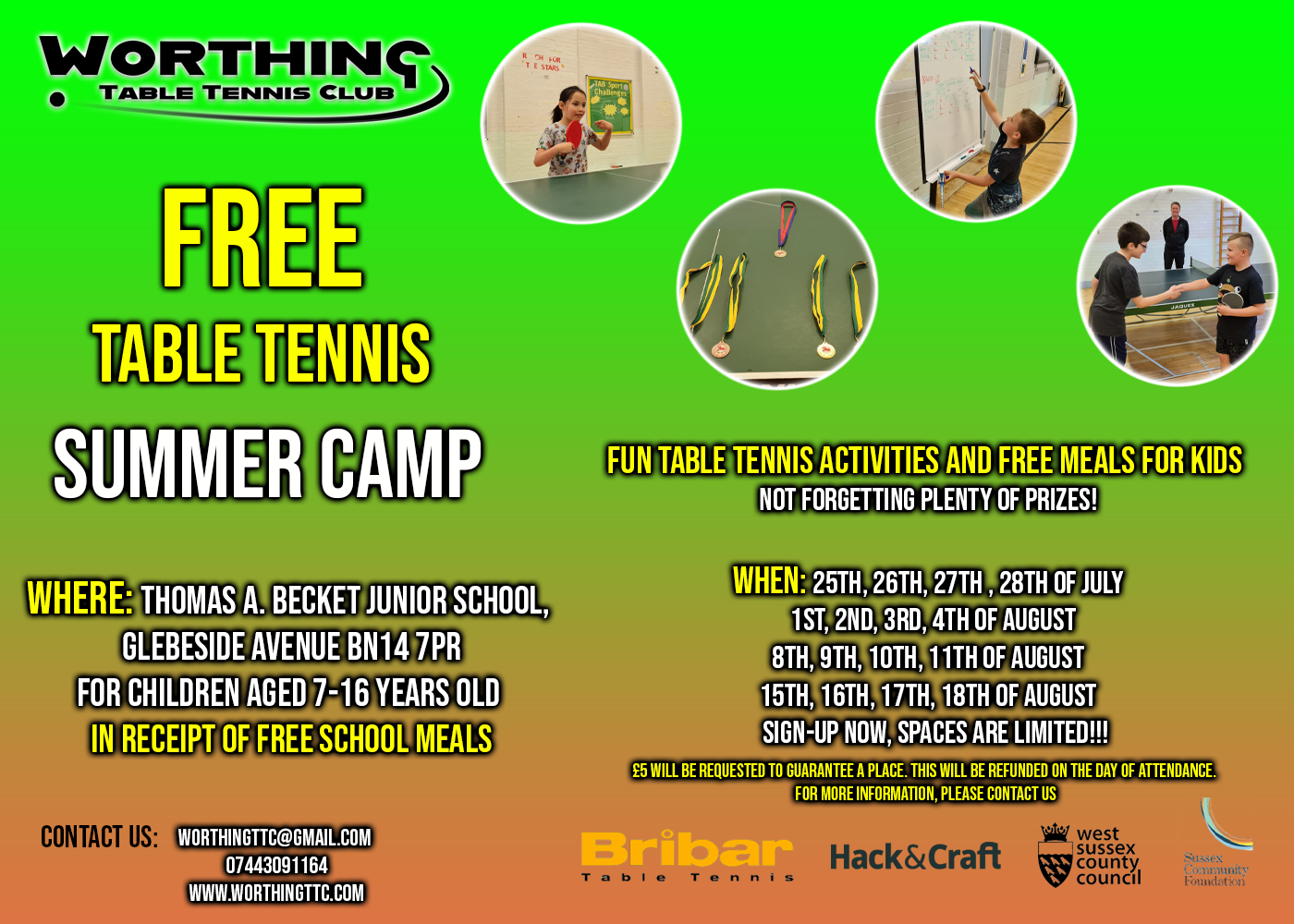 Hi Parents/Carers,
We're delighted to announce that bookings are now open for our 4-week Table Tennis Summer Camp!
Please note that there are some slight changes on the booking form and we will require as much information regarding food likes/dislikes, any allergies or special needs.
Students can book as many days as they wish but please be aware that spaces are limited to 12 people and we normally get fully booked fairly quickly...
Please send us your booking form ASAP to guarantee a place. SEE BELOW
We would appreciate it if you can inform us with as much notice as possible if your child cannot attend. The students in the reserve list would be happy to get a place.
We're looking forward to running another super fun camp!
Please email worthingttc@gmail.com for more information.
Best wishes
Pedro Santos
Director, Worthing Table Tennis Club