Author Simon James visits Worthing High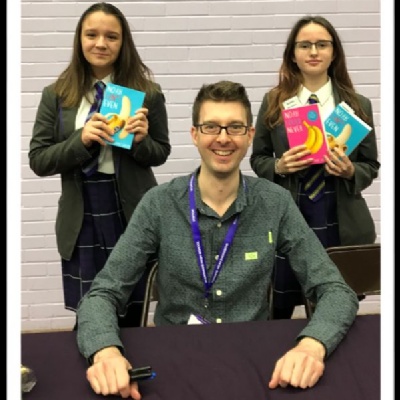 The fabulous and incredibly funny Simon James Green came to talk to our students and other visiting schools this week.
Simon James Green Visits Worthing High
He told us how he used some of his experiences of growing up to create the main character in his book Noah. The book starts off with Noah up a climbing frame in PE and Simon reflected on his many awkward moments in his least favourite subject . He said how the book is about a boy working out who he is and being brave enough to be that person. He said how he wanted to make people laugh out loud, humour is powerful and it can tackle some serious situations. Simon said both books celebrate being gay, straight, geeky, cool - anything at all. They are about being yourself, finding yourself and loving yourself.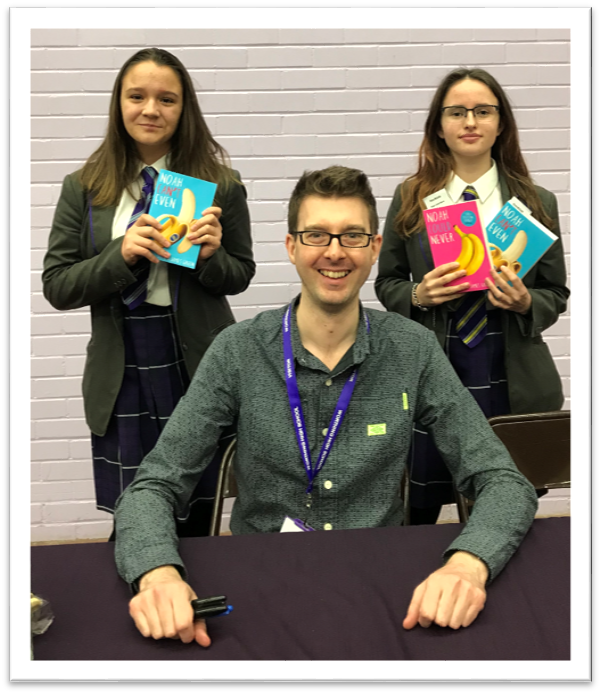 He told us about his journey to publication. How he was a theatre director and had also directed some TV shows, one being Hollyoaks. He wrote his first book 'Toxic Danger' when he was 12 and a further book 'Gay Cat' which wasn't successful. Simon actually took around 5 years to write Noah Can't Even and in 2016 the first 2 chapters were selected for 'Undiscovered Voices', which led him to being signed by an agent. In 2017 Noah Can't Even was published. The sequel followed a year later and he is now in discussions about a possible TV show.
He has a third booking coming out next year but it won't be a Noah follow on, he is working on something new.
A great author event followed by lots of book signing.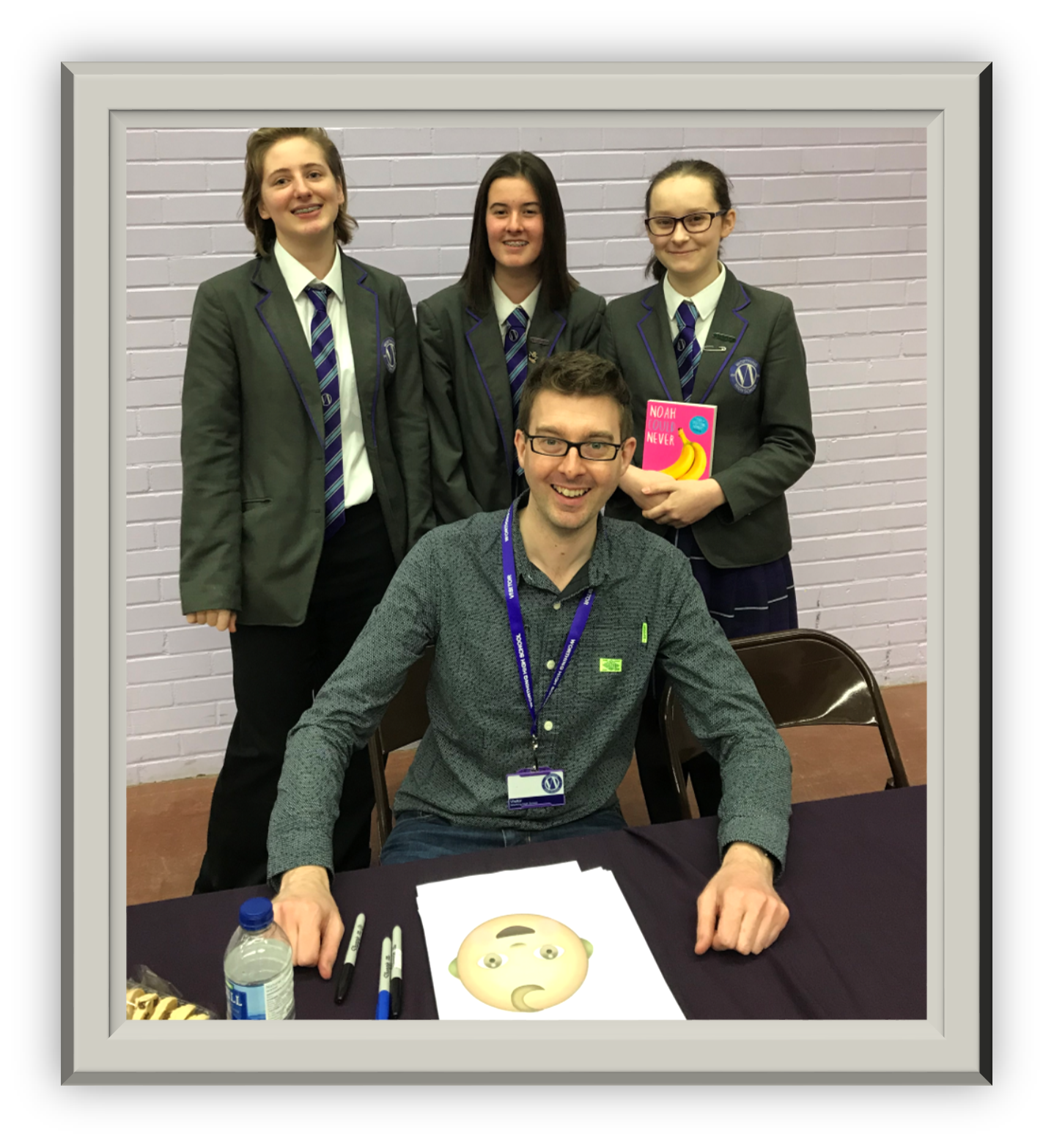 Lia, Maria & Evie - Student Librarians