STEAM Fundraiser - Personalised Christmas Decorations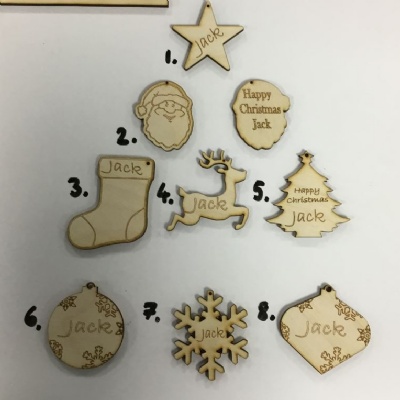 To raise money for the Greenpower car the DT department are making personalised Christmas decorations for a £1 donation (much cheaper then on Etsy!!).
The laser cut Plywood decorations can have any name or message engraved on them and there are 8 different designs (see the Christmas decorations image). Most are around 50 x 50 x 3mm in size. 50p will go towards the Greenpower car and 50p will be donated to charity. If you would like any made please send students to see our technician with their donations or alternatively email Mr Frape (RFrape@worthinghigh.net) .
Thank you for your support