Year 7 get BAKED!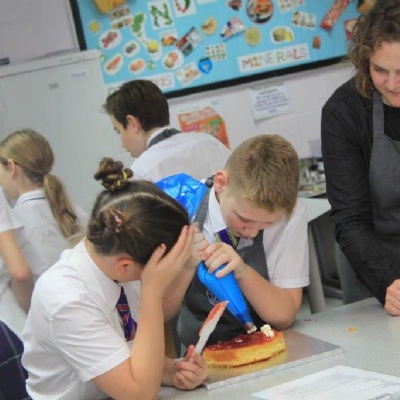 Year 7 students had an amazing day at BAKED.
Worthing High School held its second annual Business Enterprise Event recently to help develop key employability skills and to spark some entrepreneurial spirit. Over 200 students from Year 7 enjoyed a day off timetable to work in a different type of learning environment with the support of a number of local business leaders.
We also welcomed Kenny Tutt, MasterChef Champion 2018 to judge the event.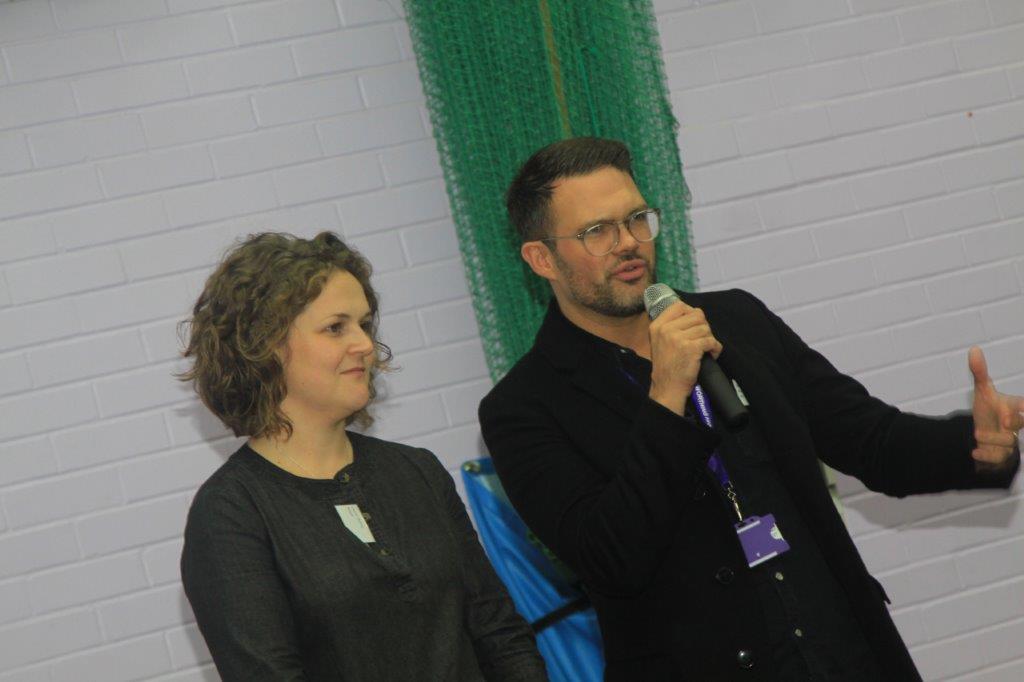 Chris Dyer from HMRC said: 'It was great to see how the students developed their roles throughout the day and how some really showed fantastic team work and developed their leadership skills. It was a very enjoyable day and such a credit to you all'.
Each student was placed in a team alongside a local 'Business Partner'. Each team competed for a winning prize and had to action a number of tasks throughout the day resulting in baking a new innovative product. A Year 7 student said: 'My business partner was a great help and gave me lots of information about what to do and what it was like to be in a business'.
The teams of students had to learn different aspects of running a business including, finance, marketing, product design and leadership. A student commented: 'My business partner, who was also a Finance Director, helped me work out the cost of things'.
Whilst their cakes were being baked they had to design a company logo, ethos, core values, finance plan, sales and marketing plan and to create and business and sales pitch to present to a panel of judges.
Kenny Tutt led the panel alongside Lauren Roffey from BAKED café in Worthing and Pan Panayiotou, Headteacher at Worthing High School.
Students commented: 'I am so glad I got this experience and wish I could do it again. It was amazing! My group were not chosen for the finals but we all agreed that it was such a fun day! It is an amazing experience; we learnt how to run your own business giving us many core skills such as leadership that you can use for other things'
Towards the end of the event, teams were selected to enter the final if they had shown, excellence, community and resilience just a few of Worthing High School's Core Values.
Local business partner Dan Flannigan from Don't Believe The Hype said: "What an amazing day, I thoroughly enjoyed it. Seeing how the student's minds worked, coming up with such creative ideas, close up, gave me a real sense that the future is safe in their hands.
Lauren Roffey from Worthing based BAKED said: "Thank you for putting together such a great event, I've have heard parents today whose children raved about it when they got home!"
Phil Dean Career Leader at Worthing High said: "This type of event is essential to help the students develop positive mind-sets for the future. To have so many business partners supporting the initiative is fantastic and shows a real collaborative approach to student development.'