Home Testing Guidance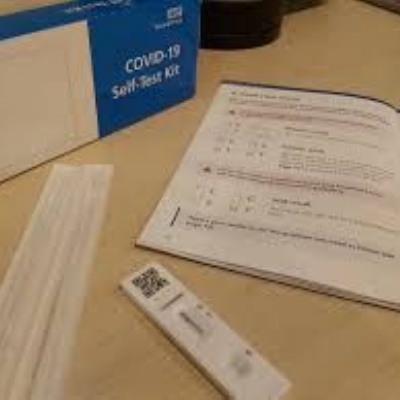 Update on twice weekly COVID-19 testing at home for students
Covid 19 – Lateral Flow Testing
Most of the school recommenced home Lateral Flow Testing yesterday (Wednesday 1st September 2021) and test results have now been uploaded to Test Register by most parents.
We have a great take up rate for home testing and we would like to thank you all for continuing to support this important element of our risk management.
Students, who have opted into our testing programme, are expected to complete 2 tests a week and their second is due on Sunday 5th September 2021 by 8pm.
They should then test weekly on a Wednesday and Sunday and upload their results by 8pm. If you have any problems uploading results please just email your child's name and test result to hometest@worthinghigh.net and we will load them for you.
For those students who are completing their first 2 tests in school (this is the majority of Y7 plus some students in Y8-Y11) the date for your first home test is a little different:
2nd test on Wednesday 1st Sept or Thursday 2nd Sept. – first home test due on Sunday 5th September
2nd Test on Monday 6th Sept – first home test due on Wednesday 8th September
2nd Test on Wednesday 8th Sept – first home test due on Sunday 12th September
Please can we remind you of two email address that you may need:
covid19@worthinghigh.net - which should be used to update us if your child tests positive or for any queries on self-isolation rules
workfromhome@worthinghigh.net – which should be used by students who are working remotely and need support
All students have assemblies where they have watched our school recorded video explaining how to use the kits.
A copy of this short video is below to help you at home.
A more detailed NHS video is available HERE for parents/carers to watch, which shows students how to complete their test. Please also read the instruction booklet provided which provides full guidance – a simple pictorial guide is also attached below. The booklets in the boxes are wrong please ensure you follow the right guide book.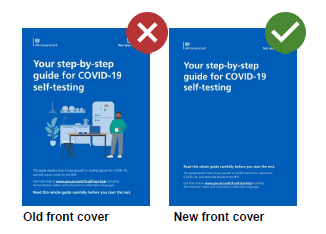 Parents/Carers are required to supervise students each time they complete their test and if they are aged 11 you should administer the test for them.
Please make sure your child tests themselves twice a week. We would like tests to be completed every Wednesday and Sunday by 8pm in the evening. (You can do the test in the morning if that is easier for you on Wednesday or Sunday.)
This does not replace testing for those with symptoms. If you have symptoms you must self-isolate immediately, book a PCR test and follow national guidelines.
We have also enclosed a further copy of the Data Protection Privacy Notice below, for your information.
Reporting results
It is really important that results of tests are reported online straight away, even if your child's result is negative or void. Our new logging system will send an email reminder every Wednesday and Sunday morning to remind you.
Please login to our Test Result Portal called TestRegister. Each Wednesday and Sunday morning just before 7am you will be sent an email - with a link - you need to click this link to access the site and upload your results. The email looks like this - please check your spam.
The portal also provides a direct link to the NHS logging system which can also be found at www.gov.uk/report-covid19-result.
The Testregister email link will be sent to the first priority parent only. If more than one parent requires access please contact the school.
If you have an problems accessing TestRegister please email hometest@worthinghigh.net
If your child tests positive then your whole household must self-isolate until your child has taken a PCR test at a local test centre or via post.
Testing for parents and households twice a week
A reminder that regular rapid testing is now also available for parents, their households and support or childcare bubbles. The government is encouraging all families to participate in twice weekly testing to help stop the spread.
Parents and other adults in the household can access tests by:
· Ordering tests online www.gov.uk/order-school-household-tests
· Getting an assisted test at work, if it is available
· Attending a test site to get tested (where you will be able to see how to take the test) or pick up tests to do at home.
To find out more on school household testing visit https://www.gov.uk/guidance/rapid-lateral-flow-testing-for-households-and-bubbles-of-school-pupils-and-staff
We continue to encourage everyone to take part in regular Covid-19 testing.
Pan Panayiotou
HEADTEACHER