Comic Relief Red Nose Day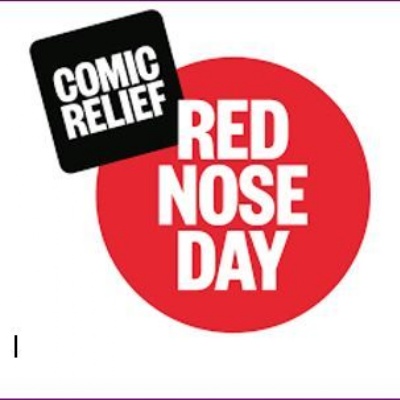 The school will be holding a non-uniform day on Friday 19th March 2021 to to raise money for Comic Relief.
A contribution of at least £1 is asked of students, and the money raised will be donated to Comic relief.
Comic Relief supports a number of different areas all of which are vital. They look to provide for improving mental health, providing safe places to live, supporting children around the world and promoting a world free from fear, violence and discrimination. To find out more about Comic Relief please follow the link below.
https://www.comicrelief.com/what-your-money-does/
Students should observe the following:
Students can wear any suitable non-uniform.
Usual standards regarding jewellery, make up and suitable hair styles and colours will still be in place.
Students that have P.E on the day may wear non-uniform but must have appropriate footwear for a P.E lesson.
We know that there are restrictions on what we can do and so after careful consideration we have decided to raffle our teachers to do different challenges (shh, they don't know what they've got to do yet). In the same way that students voted for teachers to dress up at Christmas we will run votes for which year groups will get to wax teachers legs or challenge teachers to a bush tucker trial.
We also know how committed our students are to their own fundraising and so would like to promote that students conduct their own covid compliant challenges to raise money outside of school. This might include a sponsored walk/run/hop, cake sale, garden tidy, car wash or other useful chores around the house.
All we ask is that all money is donated though the school wisepay so we can track and pass it on.
Good luck with your fundraising efforts, I look forward to announcing our total raised this year.
We would like you to donate via wisepay (minimum of £1.00) the days leading up to the 19th March.
We are very grateful for your support in raising funds for this very important cause.
Kind regards
Mr T Izod
Charity and Community Co-ordinator