inter tutor steam/steam club (Science,Technology, Engineering, Art and Maths)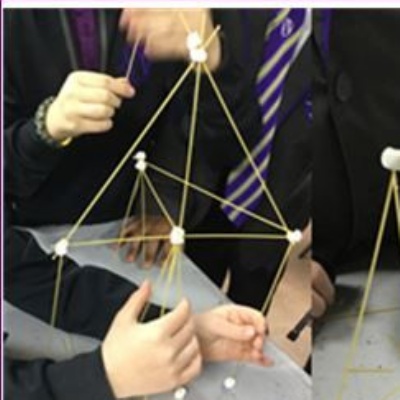 Lots of STEAM activities have taken place this week for the inter tutor competitions. Well done to all of the students in year 7 who entered the Math spaghetti tower challenge, there were some fantastic entries and Miss La is just waiting for the last few entries before she announces the winners. Year 10 will be entering their boat building efforts and marble runs this week and we are really looking forward to seeing your efforts. Keep up the brilliant work!
STEAM club
Next Monday 7th December, 3.20-4.20 the STEAM club run by Miss La will be open to all year 7 and year 8 students. This week it will a robotic hand task that will be run in school. Email Miss La tla@worthinghigh.net for more details.
Steam Lego update!
I know lots of you have been keen to get involved in the robot building club. As soon as the Lego spike software is installed we will be sending out our club opening times. We have just trained up the DT team to use the software and should be ready to go soon, watch this space for more details!
STEAM CHARITY
The DT department has been busy making personalised decorations for charity. For a suggested donation of £1 per decoration the DT department can make you a personalised snowflake, reindeer, stocking or other decorations. If you are interested in donating or finding out more please email Mr Frape the DT technician. RFrape@worthinghigh.net