Christmas Bake Off 2020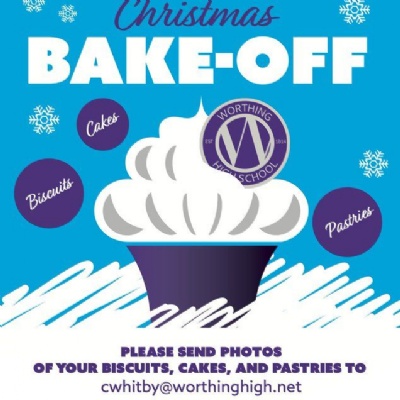 Our Christmas Bake Off 2020 has just launched.
Please send in photos of your Christmas themed bakes to cwhitby@worthinghigh.net or @WHS_Food
Entries can be biscuits, cakes or pastries.
Photos will be shared on the WHS Food Twitter account.
Community points, certificates and prizes will be awarded for winning entries in each year group.
CLOSING DATE MONDAY 14 DECEMBER 2020