Christmas Card Competition 2020 Winner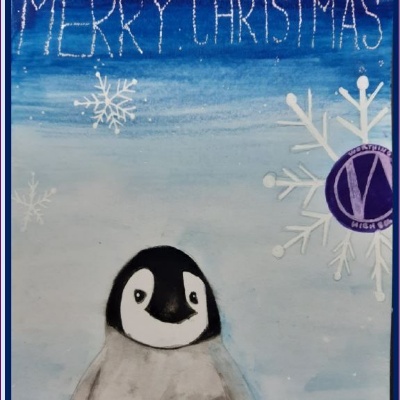 Time to get Festive and Creative
Congratulations to all of the talented artists who entered the Worthing High School Design a Christmas card Competition.
We have had over 40 fantastic cards to choose from.
Ms Hunt and all of the Art department were so impressed by how many imaginative and witty entries there were.
Mr Panayiotou, Mr Whitaker and Ms Hunt had great fun judging the winner.
Congratulations to the top 10 who were:
Sasha De Witt
Abi Paine
Selena Swift
Sydney Reid
Taylor Summers
Congratulations to the top 5 who were:-
Rosalyn Short
Madeline Robbins-Ray
Amelia Horsecroft
Paris Stacey