VIRTUAL ACTIV8 WEEK – Monday 22nd to Friday 26th June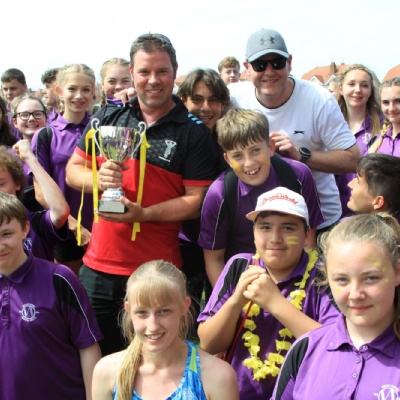 We are pleased to announce details of this year's Sports Day at Worthing High School. Our Activ8 day this year will follow a slightly different format to previous years!
Activ8 day will become Activ8 week and will run from Monday 22nd to Friday 26th June. Students will compete in a series of virtual sporting challenges for their tutor group and Community.
What are the challenges?
Please see the daily challenges below. Descriptions of each of these challenges will be published on the Show My Homework website every day. Further information will be presented in the online assembly on Monday 22nd June.
Day

Event

Challenges

Monday

Long distance

Run to Tokyo

Tuesday

Throws

Sock putt

Aero plane javelin (paper)

Wednesday

Jumps

Standing long jump

Standing triple jump

Reverse high jump (how low can you go limbo!?)

Thursday

Sprints

100 sprint step challenge

200 sprint step challenge

Friday

Climbing

Mount Fuji Climbing challenge
How will it work?
Students will be set daily challenges on the SMHW website. The challenges will also be published on the PE twitter feed. Students participate in the daily challenges.
How and when does my child submit their results?
Students log into the SMHW website and complete the Survey Monkey link attached to that challenge
All results must be submitted by 4pm daily to count towards their tutor group and community overall results
How do I find out my child's tutor group/ communities results?
Results will be published daily on the PE twitter feed every evening
Overall tutor results and Community champions will be announced Monday 29th June during the virtual assembly and then on our PE twitter feed
I would like to thank you in advance for your support with this. It will be a great virtual Activ8 week and fantastic Community event. It would be lovely to see any photos and or video clips of your child attempting the virtual challenges and their results. Please do email them to me at mfield@worthinghigh.net or tweet them on our twitter feed WorthingHighPE.
I wonder which tutor group will be victorious and which Community will be crowned 2020 Champions?
MISS M FIELD
LEADER OF PHYSICAL EDUCATION