Children in Need 2018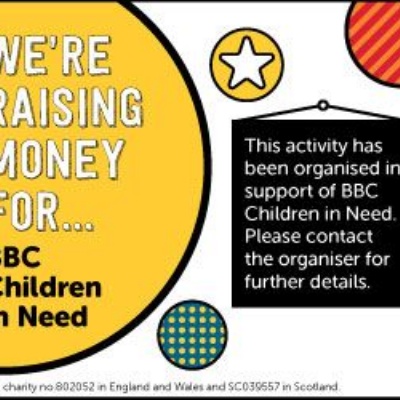 We are going to be raising money to support Children in Need on Thursday 15 November.
This year, at Worthing High School, we are going to be raising money to support Children in Need. There will be a number of exciting events running through lunchtime on Thursday 15 November, including:
Cake sale in the Millennium Hall – if you would like to contribute a cake/cakes to this sale, then please ensure that the cake is clearly labelled and include a list of the ingredients so that we can ensure students with allergies or intolerances are aware of what is in them.
Smoothie sale outside T5
Staff leg waxing in the Drama Studio
Sponge the Headteacher on the North Playground.
In order to buy/observe/take part in any of these events, students will be asked to make a contribution to go to Children in Need; the majority of the activities will be around 50p.
If students can make any other contributions this week, in the form of cakes, or ingredients for fruit smoothies – fresh or frozen fruit – this would be greatly appreciated.
Please remind students of the date – it will be a great day, and an excellent opportunity to raise money for Children in Need!