Ofsted Inspection Report released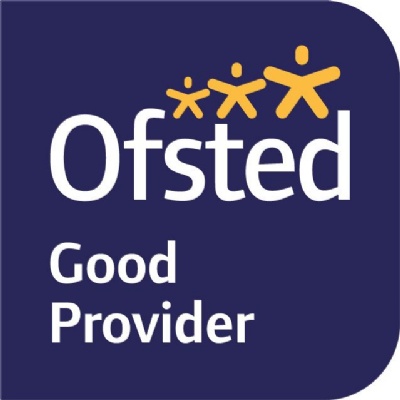 I am delighted to be able to share with you the report from our recent Ofsted inspection.
Although the inspection took place on the 10th & 11th March the recent events due to coronavirus have delayed its release.
Our Ofsted report will be on the Ofsted website from Wednesday 13th May and we are now able to share it with you our parents/carers, our students and the wider community. This report represents a Section 8 inspection, designed to check a Good school is still Good.
Under this new framework (very different to previous inspections), I am very pleased to report that we are still judged as a Good school.
This two-day inspection included a thorough exploration of safeguarding, behaviour and bullying, the wider curriculum, staff workload and wellbeing and the quality of education. There was a significant emphasis on our curriculum and how it meets the needs of all learners. The impact of learning outside the classroom is also highlighted as a strength.
The report and the verbal feedback that was given at the time, are both highly supportive of what WHS is doing in supporting all of our students. It is testament to the quality of education delivered at WHS. Recognising the curriculum as broad and balanced, reflecting the talent and expertise of our staff, and the vision and implementation of learning in all subjects which enable all our students to achieve their full potential.
The inspection team noted our schools enrichment opportunities as a real credit. I am delighted that the superb work of our pastoral staff is emphasised as a strength of the school. Student wellbeing and the development of confident young people, who can thrive and succeed in the world is of paramount importance to us. I am very pleased this was recognised by the inspection team, in what they saw and heard from students and staff, as well as the feedback they received from our parents/carers.
I am also really proud of how this report represents the powerful community that is Worthing High school; students who are keen to learn and thrive in their environment; positive relationships with students; families who are a supportive; support staff who enable the school to function smoothly and efficiently, as well as the teachers and staff who work relentlessly for the development of the young people in our care.
This report describes and acknowledges all of us. I would also like to thank the Governors and Trustees for their support and guidance in enabling the school to grow and develop while earning our parents/carers respect and confidence. The combination of trust and challenge has enabled all staff to drive the necessary improvements that we have needed to take place. As described in the report, there are some areas for development. We will ensure that on our next inspection these are evidenced as areas of improvement. Ofsted judgements represent a snapshot in time. We know, as a school, we can always be better and we know we can improve even further; it is what drives all of us. However, it really is pleasing to see that an objective external body, such as Ofsted, has recognised the exceptional strengths of which I am so proud of and validates all of our hard work.
"The SDET Trustees are really proud of the work that the school have done in meeting the standards set out by Ofsted and maintaining our rating of being a Good school given the bar has been raised to still achieve this. Particularly pleasing is the recognition of the safe and nurturing environment we offer, and that our students are given excellent opportunities for interesting and exciting experiences outside of the standard curriculum." – Rosanne Fleming, Chair of Trustees
"On behalf of the governing body I would like to congratulate the whole school staff who should be very proud of this report." – Tony Cohen, Chair of Governors
I hope you enjoy reading the report and recognise in it, the Worthing High School, you know and of which you are an integral part.
Thank you for your continued support in these difficult and testing times, but I wanted to share a little bit of good news about our amazing school.
Mr Pan Panayiotou
Headteacher
Worthing High School