Commemorating VE day across the Curriculum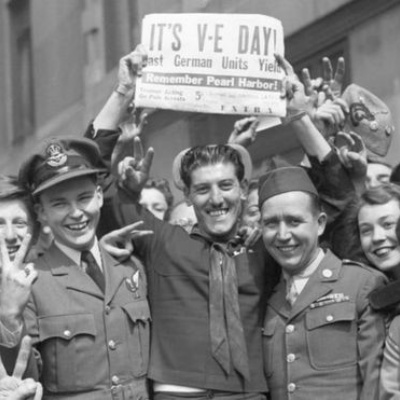 Technology
The 8th May will celebrate the 7th anniversary of VE Day. Why not make your own model of the iconic Spitfire. More information on the @worthinghighDT twitter pages and on Showmyhomework
https://twitter.com/WorthingHighDT/status/1257648862027710465?s=20
Art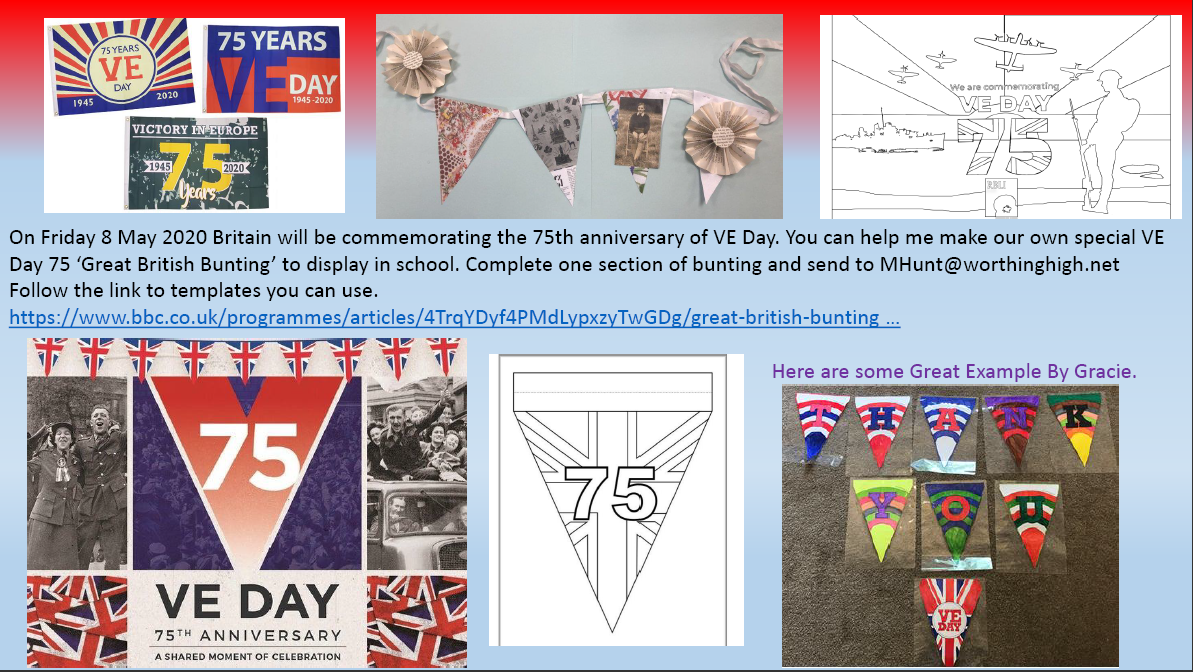 Music
In music students will be exploring the History behind the Last Post, a piece of music synonymous with commemorations of this kind. Students have been challenged to create their own version – we will post these on the website as we receive them.
Abi in Year 7 has already submitted her entry - well done!
English
Students will focus their write day Friday skills on commemorating VE day, using their skills of empathy to write a short story about a street party on Tuesday 8th May 1945.
Food
Student's will be looking at the impact rationing had on a wartime diet and will try their hand at some classic wartime recipes. Keep your eye out for photos of our "Socially distant" WHS tea party, with homemade bunting and cakes.
History
Student's have been set a research task where they will find out about wartime leader Winston Churchill and the latter stages of the conflict in Europe
Computer Science
Here are some Puzzles and Codebreaking activities from Bletchley Park. Students can submit their answers nationally via #BletchleyParkVEDay75
https://bletchleypark.org.uk/cms/2020/05/ACTIVITIES-2.pdf
Science
In Science students have been looking at some of the most important scientific improvements as a result of the Second World War. Here are Mr Izod's top 10. Do you agree or are there others you think should have made it?
1. The first computer - Colossus
2. Nuclear power
3. Jet engines
4. The V-2 (and from this space travel)
5. Radar (and from this Micorwaves)
6. Synthetic rubber and oil
7. Penicillin (discovered in 1928 but mass produced in WWII)
8. Radio navigation and landing
9. Pressurised cabins (allowing high altitude air travel)
10. The dynamo-powered torch