World Book Day Thursday 5 March 2020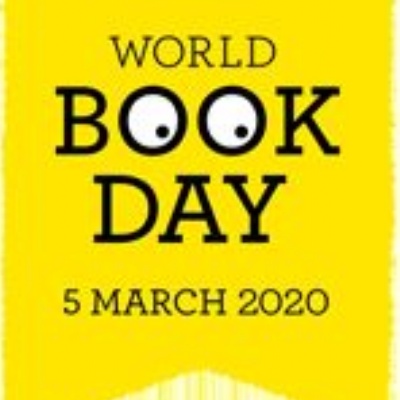 On Thursday 5th March 2020, the students and staff at Worthing High School will be celebrating World Book Day.
The main aim of World Book Day is to encourage students to explore the pleasures of books and reading. There is a growing body of evidence which illustrates the importance of reading for pleasure for both educational purposes as well as personal development. At Worthing High School, we believe that reading is absolutely fundamental to your child's success, both in school and beyond, and therefore we will be holding the events listed below on World Book Day this year:
Student & Staff Book Character Costume Competition - this is not a non-school uniform day
Those who wish to participate should arrive at school in their costumes. All students participating must be dressed as an obvious named character from a book of their choice. We would encourage as many students as possible to participate. Tutors will then select two students from each tutor group to be judged by the panel at break time, with a student from each community winning a prize.
Please ensure your child's costume is both relevant and appropriate for school. If students are unsure, they should check with their English teacher in advance.
Student & Staff Book Themed Bake Off
Any students who wish to participate should bring their book-themed cakes to Student Services prior to morning registration. The competition will then be judged at lunch in the Millennium Hall, followed by a cake sale to raise funds for the Book Trust charity. For information on the charity click here: https://www.booktrust.org.uk/ We are thinking sorting hats, hungry caterpillars, hobbit holes and Cheshire cats; time to get creative!
Read-a-thon
We would like to invite students to participate in a quiet read-a-thon from 15:30-17:30. This will be an opportunity for students to really get stuck into a story and relax. Refreshments will be provided. Students will need to register their interest with their English teacher by Friday 28th February, so that we can gauge numbers and choose a suitable location for the event.
We hope that you will encourage your child to fully immerse themselves in what will undoubtedly be a fun and memorable day.
Miss S Palmer
Assistant Headteacher - Leader for English