WHS September 2023 Open Day & School Tours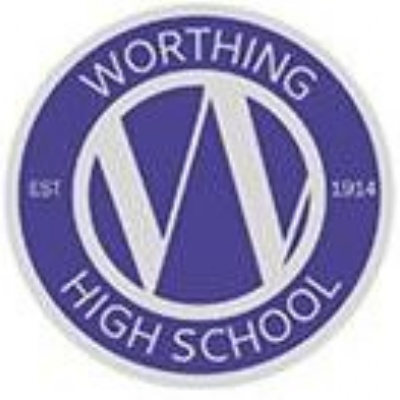 We are excited to invite you to our school Open Event on Saturday 23 September 2023 from 9am to 1pm, last entry at 12.30pm.
Worthing High is a very popular, successful and oversubscribed school. The school is founded on strong Core values: Integrity, Community, Excellence, Respect and Resilience. All students in our school community have the right to learn and thrive in an environment, which is calm, safe and secure. This ensures that all students reach their full potential.
The programme outlining events and performances will be shared with you on arrival. Student guides will direct you to your points of interest.
Due to the high demand there will be three opportunities to observe the Executive Headteacher and Head of School's presentation, they will be at 9:30am, 10:30am and 11:30am in the Millennium Hall. This will also be an opportunity to hear from the student leadership team and some of our current year 7 students. Links below to book your place for one of the three sessions.

YOU MUST BOOK A TICKET FOR EACH PERSON ATTENDING
Headteachers Presentation 09:30am
Headteachers Presentation 10:30am
Headteachers Presentation 11:30am
Entrance is via our Main entrance in South Farm Road. The last admittance to the school will be at 12:30pm
Tours
You are also more than welcome to visit the school to see the students and staff at work during a normal school day. Our 2023 Open Mornings will be held on five occasions and we strongly urge early booking as we have limited spaces available.
Tours will commence at 09.15 am on the following dates: - Monday 25th September, Tuesday 26th September, Wednesday 27th, Thursday 28th and Friday 29th September 2023
To attend one of our tours you will need to book on Eventbrite, please follow the links below for your selected date.
NB: Please let us know if you have any special access requirements which may affect your movement around the school. We will endeavour to make access arrangements for you to enjoy as much of the school as possible.