The Careers and Enterprise - My Choices broadcast
On Monday 3 August - starting at 10am, the My Choices broadcast will be brought to you by The Careers & Enterprise Company.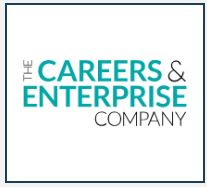 They will be broadcasting on the following topics…
10.00am – Being Prepared (handling applications and selection) – resources to help young people prepare for and perform well in a variety of application and selection processes
11:00am – Decision Making and Planning (Investigating jobs and Labour Market Information LMI) – as well as the current and future picture nationally, helping young people understand how to use LMI to help them shape their plans
12:00pm – Pathways (identifying choices and opportunities) – understanding the full range of routes and access points for relevant careers choices
1:00pm – Finding Support (making the most of careers information, advice and guidance) – using the full range of support resources and personal networks to support a student's journey to employment
2:00pm – Positive Wellbeing (self-determination) – developing resilience and coping strategies to support students through their journey to employment
2:30pm – Adding Value (preparing for employment) – how young people can develop and showcase their skills without necessarily having been employed e.g. through volunteering, youth social action.
More information HERE