TEEP
Teacher Effectiveness Enhancement Programme (TEEP)
Effective Teaching for Effective Learning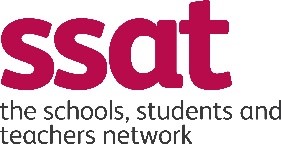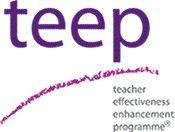 'TEEP woke us up, made us feel like NQTs again, gave us a new confidence, it changed our whole ethos and it made us fall in love with teaching again.' SSAT 2018
The SSAT Teacher Effectiveness Enhancement Programme (TEEP) is a teaching and learning framework that is proven to improve teaching and school outcomes. TEEP provides continuing professional development for teachers and develops community within a whole school context. The TEEP framework draws on significant research, best practice and evidence that has identified what is required of teachers and learners in order to gain the best learning outcomes possible.
TEEP inspires a collaborative culture and establishes high quality teaching and learning across your school or organisation. The TEEP framework is flexible, not prescriptive. The framework validates teachers' expertise while providing insight into new effective teaching strategies, which nurture lifelong learners and improve pedagogical practice.
All staff at Worthing High School undergo TEEP Level 1 training as part of their Teaching and Learning CPL.
Staff have opportunities to develop their pedagogy further by gaining TEEP Level 2 and Level 3 status.
We currently have TEEP Ambassador School Status and are able to deliver TEEP Level 1 training.
If you are interested in training your staff to TEEP Level 1 please contact Martin Smith at office@worthinghigh.net